Friends, if you're thinking of any kind of Halloween or Harvest party this year, Minted is the place for you! Today I'm sharing my recent Owl-o-Ween Party that was really fun with healthy treats served, plus my No-Bake Peanut Butter Coconut Bites recipe. Yum!
There are so many cute owl figures in the stores right now, plus I'm crushing big time on the big White Owl that lives in the trees behind our house. We haven't heard him hoo-hooing in a while, but we know he's there.
Today I'm sharing all the details for a simple Halloween Owl-o-Ween appetizer party that we had, but I want to let you know shopping is really easy and FUN over at Minted, especially if you're thinking about hosing a party!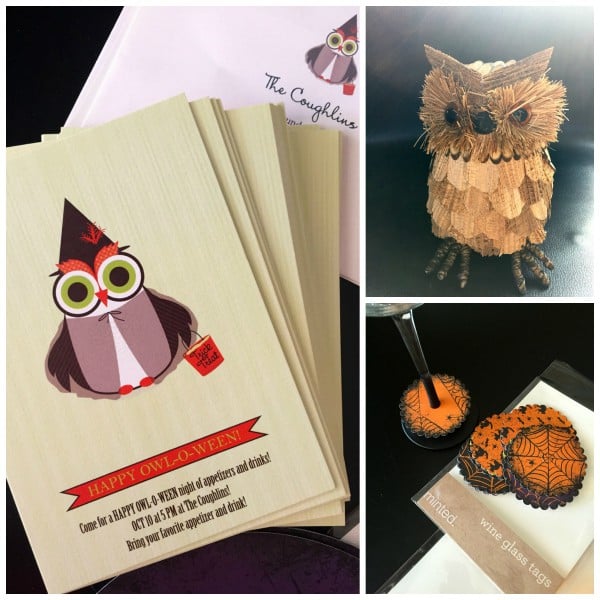 Inspired by owls, I found the cutest OWL-O-WEEN invites by artist Bethany Anderson.