Setting an Elegant Table with Yellow Billy Balls and Daisies is the perfect summer tablescape!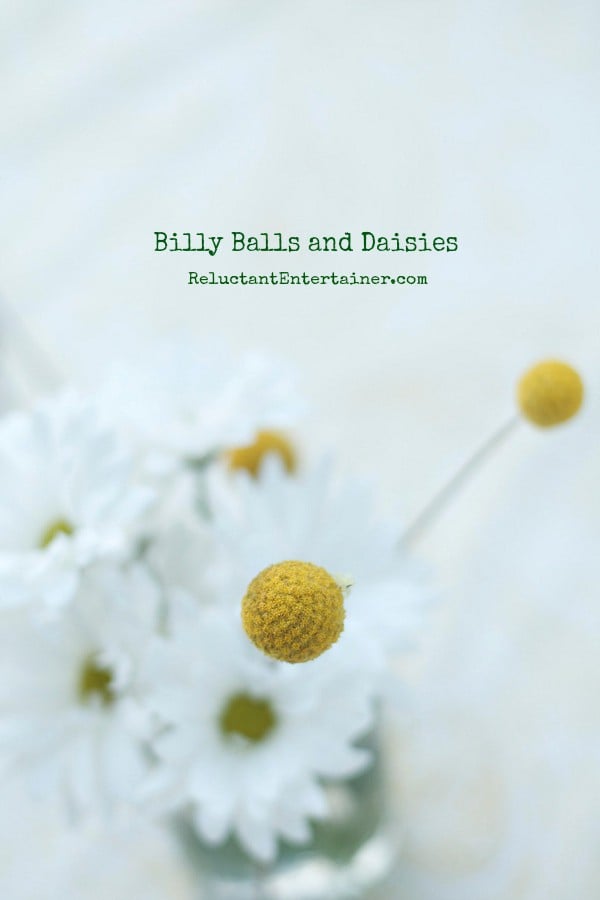 Last weekend we hosted an outdoor dinner party and I set a simple, elegant table with yellow billy balls and daisies!
To me, yellow is the essence of summer, inspiring me when I set a table for guests.
What's a Billy Ball?
Billy Balls, also known as Craspedia, are round-shaped blooms that rest on top of a thin, yet sturdy stem.
They add texture and height and pizazz to a simple centerpiece, and in my case, to fresh daisies.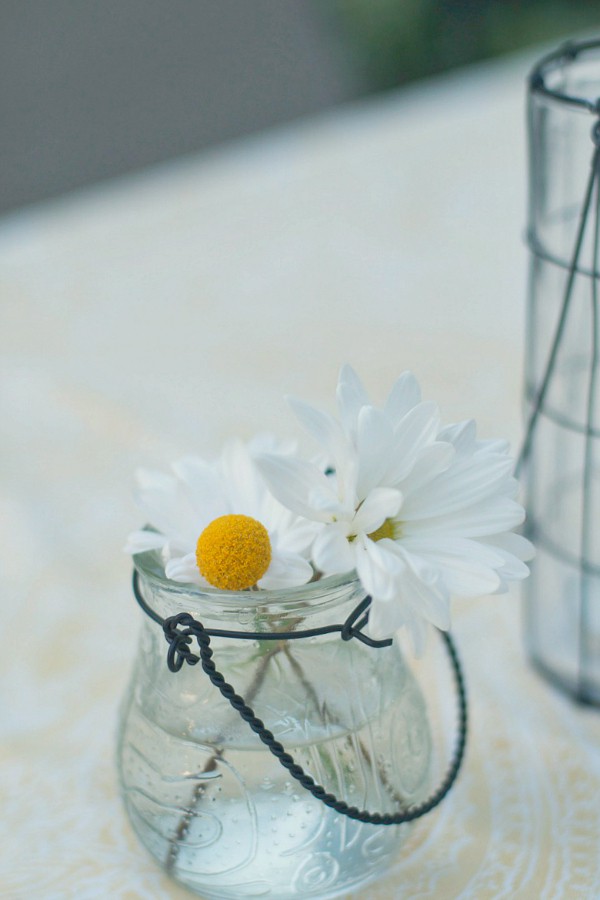 You only need a few.
I used 3 canning jars and 7 smaller glass vessels, plus 3 candle holders. Which–I forgot to light the candles. It happens.