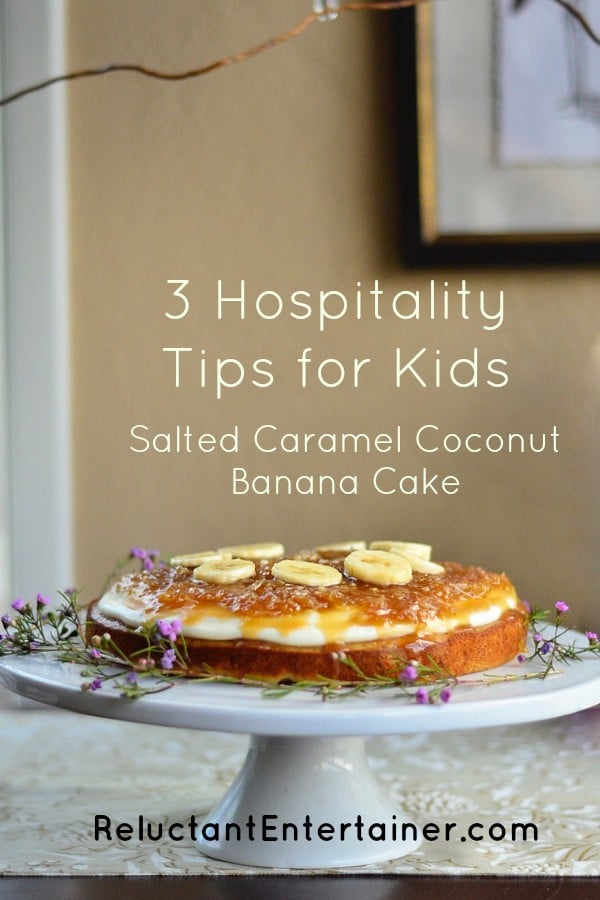 For many people, there is something intimidating about entertaining. So I like to think of the words, "having people over," which I've tried to incorporate into the way we've raised our kids. I like to say, "we're having so and so over for dinner for Easter," rather than, "Kids, get ready! We're entertaining this weekend."
The word just sounds so scary. So I'm glad my kids, who are almost all adults now, have learned that having people over can be fun and enjoyable for us, and also a huge blessing to others!
It really is not about us, it's about the people coming in to our home, and I pray that is a good lesson our kids have learned. Why would it not be?
This time I asked my daughter, Abby, to help me out.
First of all, I want to brag a bit about this girl. She's my baby, yes, but I love her style and creativity when it comes to cooking and helping me out!
She made this Salted Caramel Coconut Banana Cake for our guests.
Which I think is elegant and decadent, and perfect for Easter Sunday guests!