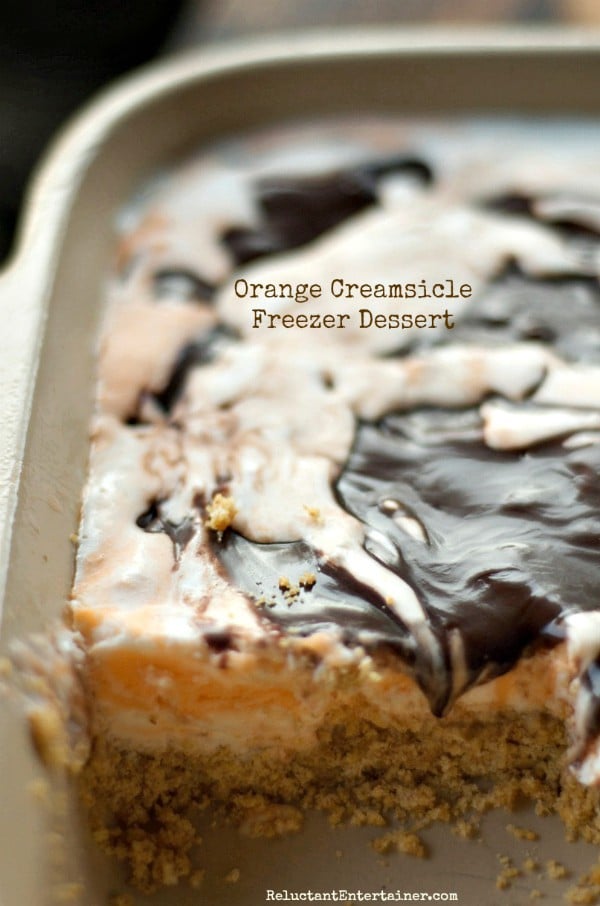 I love the song, "Summer Nights", by Olivia Newton-John and John Travolta. As summer is drifting away (nooooo!), I made this delicious family-favorite Orange Creamsicle Freezer Dessert recipe for a special treat this week. We normally don't have dessert on a weeknight, but, in true celebration of summer, how could we pass this up?
Summer lovin' had me a blast – summer lovin', happened so fast
I met a girl crazy for me – I met a boy, cute as can be
Summer days driftin' away, to uh-oh those summer nights
Years ago, Grease came to the Rogue Valley at Britt, and my daughter and her friends couldn't wait to get onto the dance stage! They were young, in the 3rd grade, dressed in Grease attire–pony tails, poodle skirts, bobby socks–an innocent age of not caring what others think. At times I wish we could remain in that 3rd grade mindset of not being so self-conscious, and enjoy the simple pleasures of life a little more. Little did I know that Abby and her cousin would win the contest at the end, of all the kids dancing on the stage.
Fun summer memories of almost 10 years ago!
Summer dessert.
Back to the dessert. Creamsicle popsicles to me are summer. I love orange and vanilla swirled together for that citrusy, fresh flavor.