These Spritzy Apple Cider Floats are delicous to serve at a Halloween or Harvest party, and even better if served with Ben & Jerry's ice cream.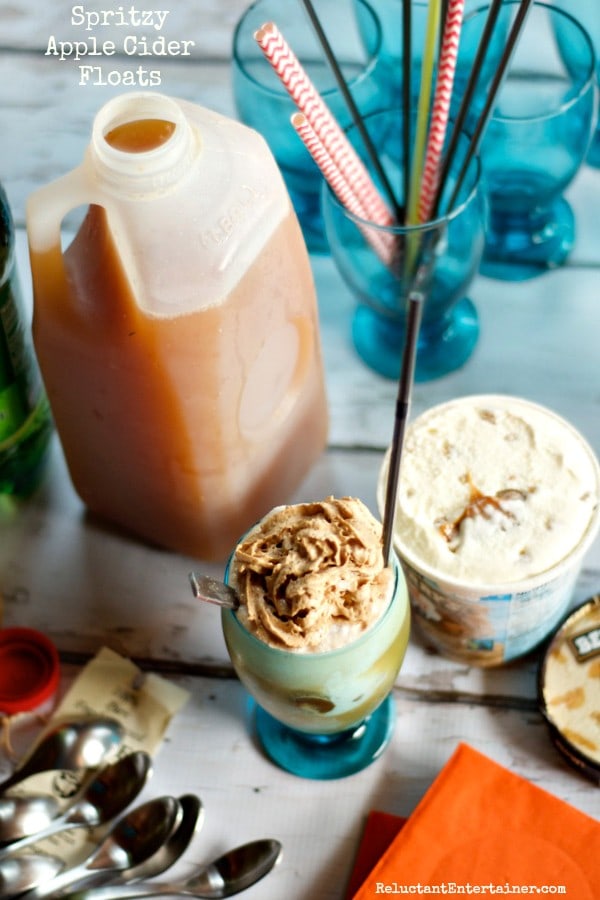 Spending time with people always makes sense to me, because I'm a people person. But not everyone is a people person, so sometimes I feel led to help others feel more connected.
There've been times in my life where people have connected with me, or my husband, and what a gift that was!
So why not pass on the gift of sharing your friends and connections with others?
Creating community.
I call it creating community, where we glean, learn, and benefit from experiences, sharing of wisdom, and relationships building.
It's an important part of life, and without it, our lives can be very shallow, lonely and … sad.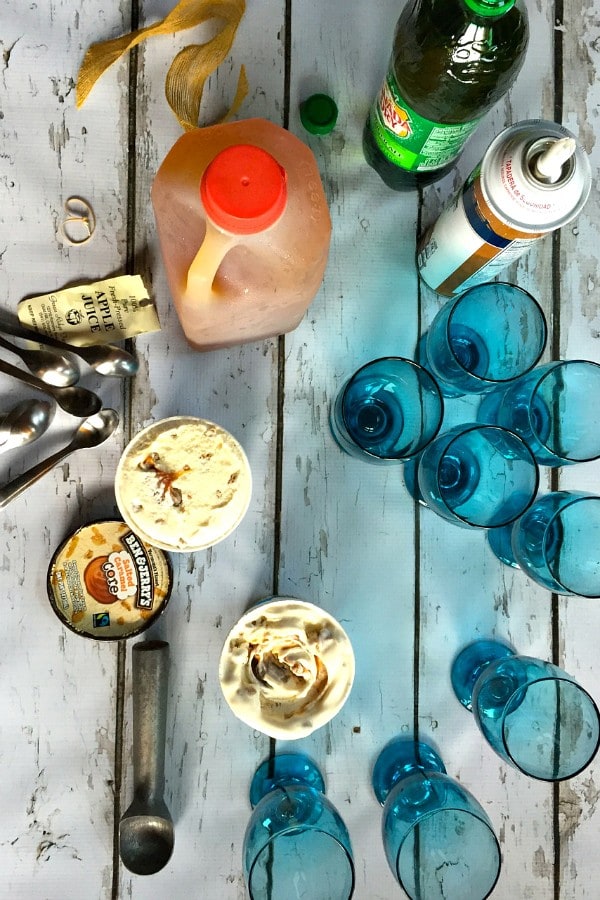 Earlier this week I hosted a few ladies for dinner. Oh, and I served these yummy Spritzy Apple Cider Floats for dessert, but more in a bit.
A spark.
This is how it this party came to be. It started with a spark, an idea … (that's how beautifully hospitality works!), and then it just flowed. I planned a simple menu, and it all came together.