This Grilled Spaghetti Squash is tender, healthy, sweet, and delicious served with paprika and fresh Parmesan cheese.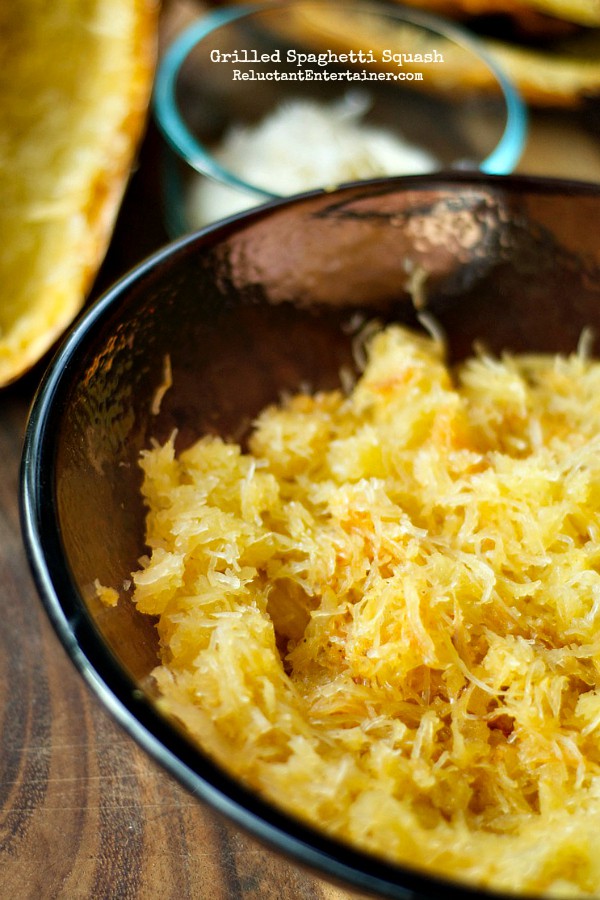 I love this time of year, harvesting squash, potatoes, tomatoes, cabbage. Our garden treats are brimming in the baskets right now, and this year we tried something new: Grilled Spaghetti Squash.
My husband is more of a gardener than I am, but he loves helping me and being creative in the kitchen, coming up with tasty recipes. This dish today is so easy, it's basically a 1, 2, 3 … recipe.
1, 2, 3 …
1. Cut the squash in half and scoop out the seeds.
2. Season and place on the grill and cook until tender.
3. Use a fork to cut the spaghetti squash flesh into strings, then scoop out with a spoon.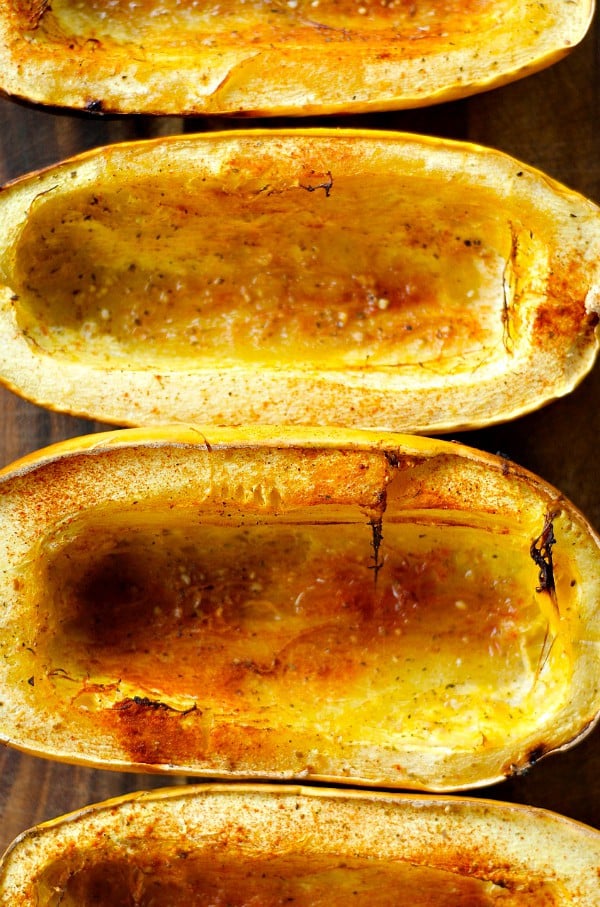 Spaghetti squash is a very versatile yellow winter squash, which we love to replace pasta or rice with, when we're trying to eat lower carbs. Last year I wrote about Baked Spaghetti Squash. I learned this food substitution about 10 years ago when I cooked my way through a Suzanne Sommers Get Skinny cookbook.