These Turkey Sandwich Kebabs are the perfect, healthy treat that you can make ahead for lunches, picnics, or pool parties. This post is sponsored by #TheBestTurkey, Foster Farms All Natural Lunchmeat.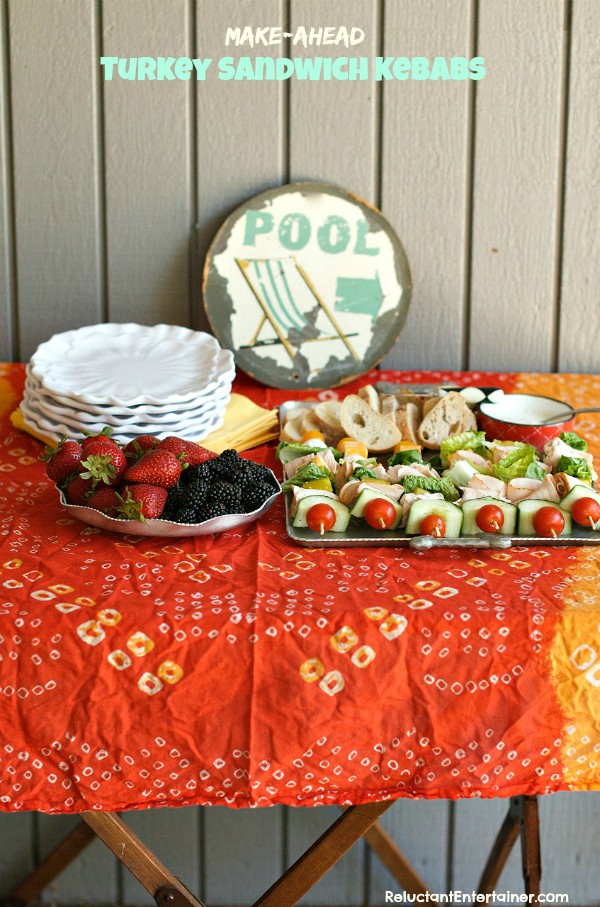 Our kids are older now, but we still have a lot of activities and parties and people into our home, especially during the summer months, as we have a pool. I love providing healthy snacks and lunch options, especially if it's an easy make-ahead recipe that requires very little effort, such as these Make-Ahead Turkey Sandwich Kebabs.
Starving kids.
It seems that after swimming, everyone is always starving. I remember as a kid, we'd pop open a bag of potato chips, and munch on those as our poolside snack, but within 30 minutes we'd be starving again!