This Goat Cheese Marcona Almonds with Raspberry Jam Appetizer has easy ingredients to keep on hand, which is the perfect appetizer for almost any occasion!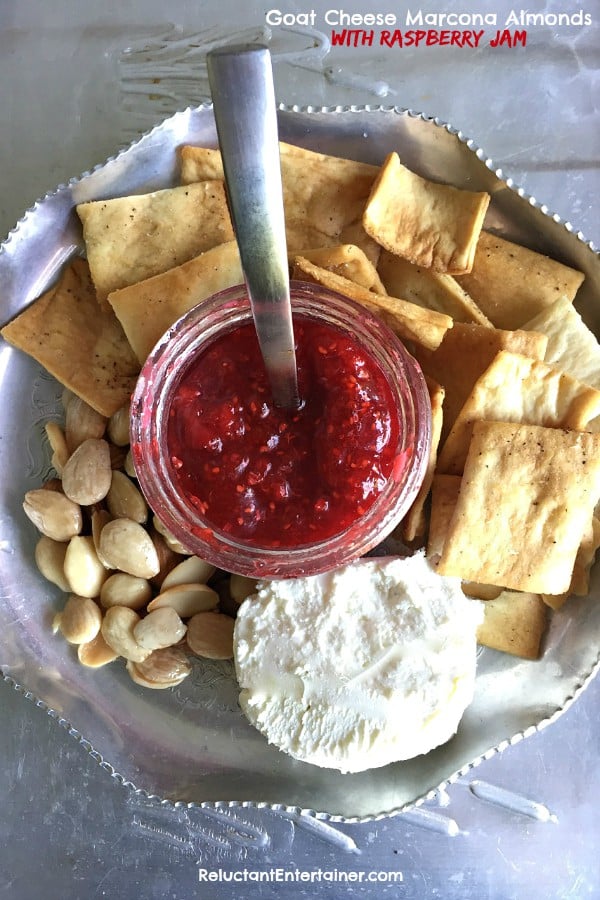 Is the dinner party dead? No way, at least not what I consider a dinner party: Any kind of dinner where you welcome guests into your home.
I even looked it up on the web, and here's the definition:
din·ner par·ty—noun: a social occasion at which guests eat dinner together.
Whew! That makes sense. We don't need to stress over fancy, stiff parties like our parents' generation hosted, and we don't need to worry about re-defining the meaning. The definition has always been there.
A few years ago, there was an article in the New York Times that talked about the dinner party being "dead," indicating that no one was interested in "that kind of entertaining" anymore.
Why even host?
People were too busy, didn't want to spend the money, or just wanted to eat out.
I mean, why go to all that work when you can meet your friends at a restaurant?