This Blackeye Peas Jicama Caviar Salad Recipe is perfect for any game day event, a cozy gathering, or summer party or potluck salad or dip!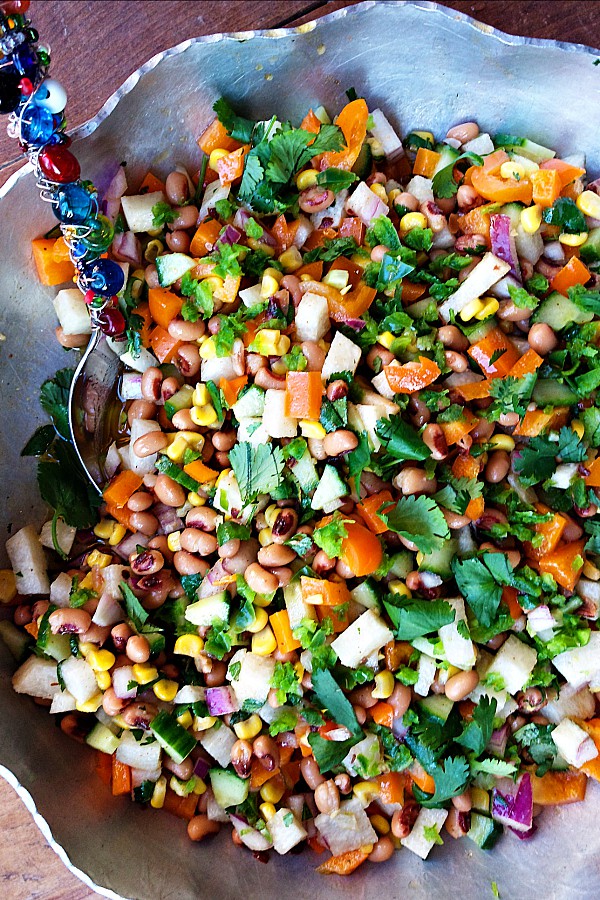 Every once in awhile, I get into a house slump. You know, I look around and everything feels cluttery, dirty, boring. There's nothing like clean and fresh that inspires me, and it doesn't have to be "new" stuff either, to cook, invite, and even putter.
A clean kitchen inspires me to whip up a few healthy recipes, like today's Blackeye Peas Jicama Salad.
Blackeye Peas Jicama Caviar Salad Recipe
Paul and I took this to a weekly potluck that we attend. It's a great group of people who come together, sharing a main theme (last night was Mexican food), grabbing a plate of food, connecting, communing, giving thanks. It's one of our favorite nights of the week, and we've already created some rich friendships here in Bend.