This Arugula Pasta Salad, made with whole wheat pasta and fresh baby arugula, is a great side dish to serve for a brunch, lunch, or dinner party!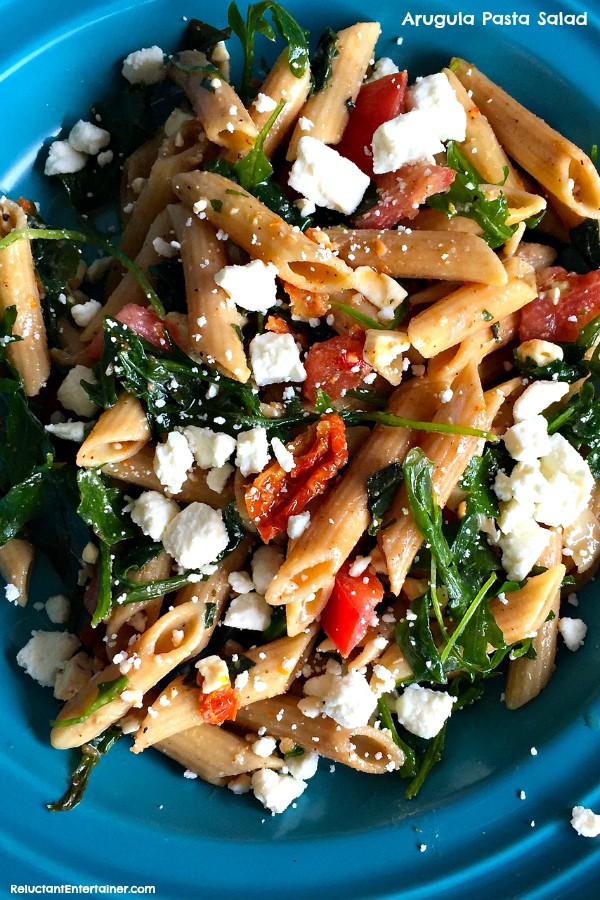 Easter will be upon us in two weeks, a time when many of us open our homes to friends and family.
I adore entertaining for Easter because it brings warm weather, beautiful flowers and colors popping up in the yard— all promises of spring. I also love the "feel" of filling up our home with people. There's just something about coming together for a meal, and the love that flows, starting with hugs at the front door!
It's great to open the door and greet guests before they have to ring the doorbell. Does this always happen? No, but most of the time one of us tries to get to the door as soon as we see the guests walking up.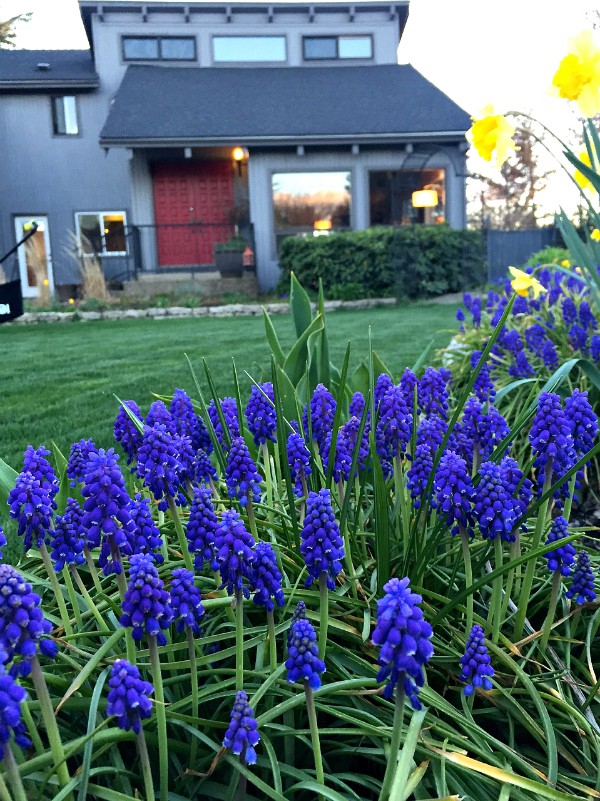 Setting the table.
I found these adorable little chicks at the Hallmark store, and couldn't pass them up!