These Mini Margarita Cheesecakes are the perfect dessert for Cinco de Mayo–festive, delicious, light, and delicious served with coffee!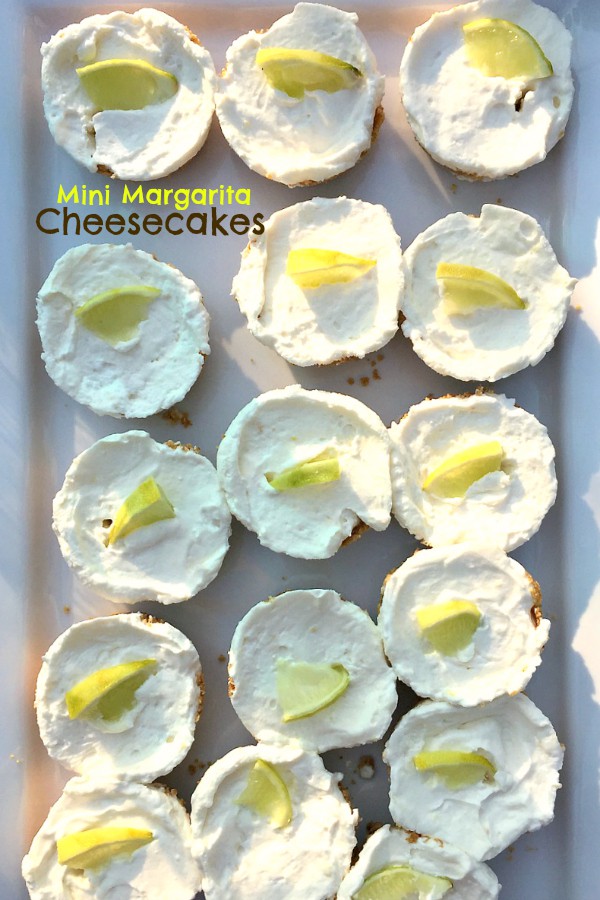 Hey, friends. It's time to get the backyard entertaining area cleaned up and ready for spring and summer entertaining! We hosted a party last weekend, which I'll be sharing more details about very soon! In the meantime, the best way to get back into the swing of socializing is to host a small gathering that celebrates the warmer weather. At least for our southern Oregon weather, there's no excuse! :)
Get outdoor space ready.
We usually remove all items from the patio, blow or hose down the area, and then put everything back into its "clean" space. It takes a little effort, but then it's ready and clean for the few months ahead of entertaining, and enjoying the backyard space.
Here are a few tips that I've learned help inspire and get my springtime entertaining mojo going, especially for the first outdoor dinner party of the year!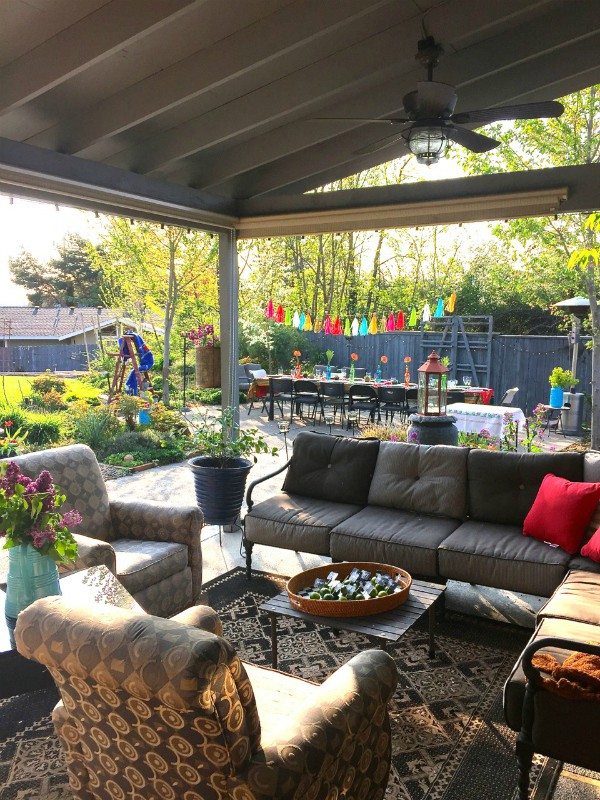 6 spring entertaining tips:

1. Since spring weather is sometimes unpredictable, have an optional plan, such as moving the party under a covered patio, or inside, just in case it gets cool or rainy.

2. Clean and toss. Toss old candles, clean off surfaces (Windex is my best friend), remove winter yard tools, shoes, etc. and fill a vessel with lovely garden clippings.

3. Tie the outdoors into the indoors. Bring an outdoor plant inside and make your kitchen bright and pretty! I brought an azalea indoors and wrapped it with burlap.

4. Make sure the outdoor furniture is clean and comfortable. Maybe add a couple of blankets for those who want to wrap their legs around the table, if you don't have an outdoor heater.

5. Music and lights. Make sure your music is situated with working speakers and playlists. Outdoor lights always add ambience to evening get-togethers.

6. End the night well. Make a fabulous dessert and serve with coffee at the end of the party.