I'm posting this Make Ahead Challah French Toast Casserole with Cranberries recipe today because it's perfect for the week ahead if you have out of town guests arriving, or for the month of December! Remember to buy your Challah bread on a Friday so they don't sell out!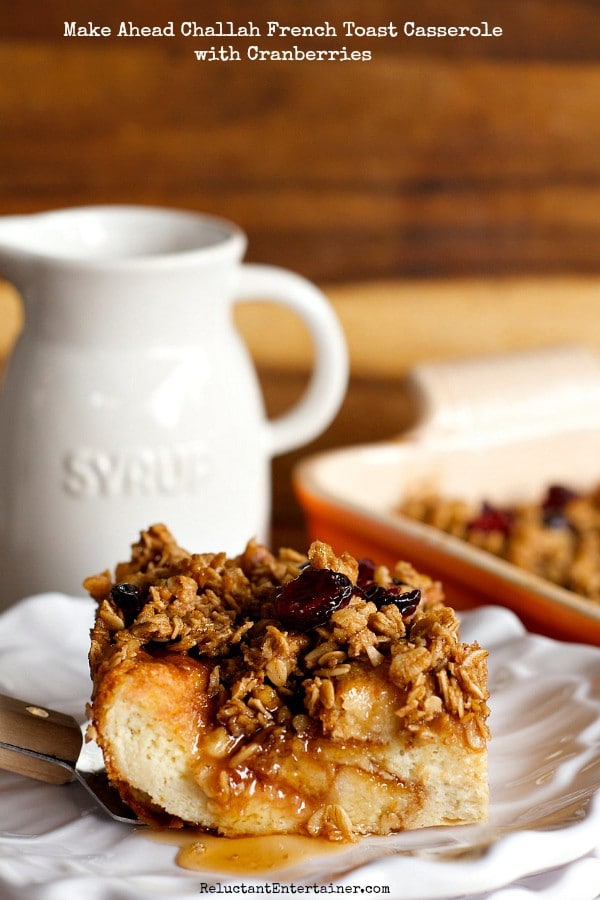 Count your Blessings. When I hear or read those words, they pierce my soul. I am truly grateful for so much that I never want to take for granted. Do you ever feel like you're forgetting to give thanks, or that you don't do it enough?
To put these words in to action, every day of our lives, is what knocks out despair, discontentment, negativism, worry, stress.
Giving thanks brings joy, perspective, appreciation, peace, a positive attitude. It's a ray of sunshine in our lives!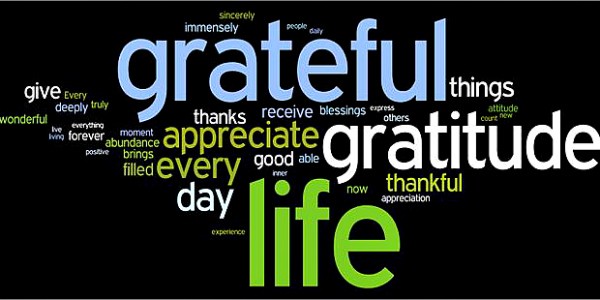 By the way, I'm counting my blessings for this season with our kids in our lives. Our kids are funny. They love to play music when we are out of the house, or gone a a few hours. Which, as a mom, I love sitting back and enjoying every note played. But I too remember doing the same thing — cutting loose on the piano when I had the house to myself.
We're savoring every moment when the kids are home with a heart full of gratitude.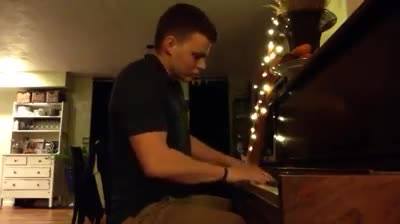 I snuck a FB video of my oldest playing, here. (If you're a Facebook Friend with me). :)
Make Ahead Challah French Toast Casserole.
He helped me in the kitchen last week prepare this amazing recipe, Make Ahead Challah French Toast Casserole with Cranberries.
Gather the ingredients.
Spread the preserves on the bread.