This Chicken Rice Taco Bowls Recipe is a easy, casual way to serve dinner. Set out the ingredients and let guests make their own bowls!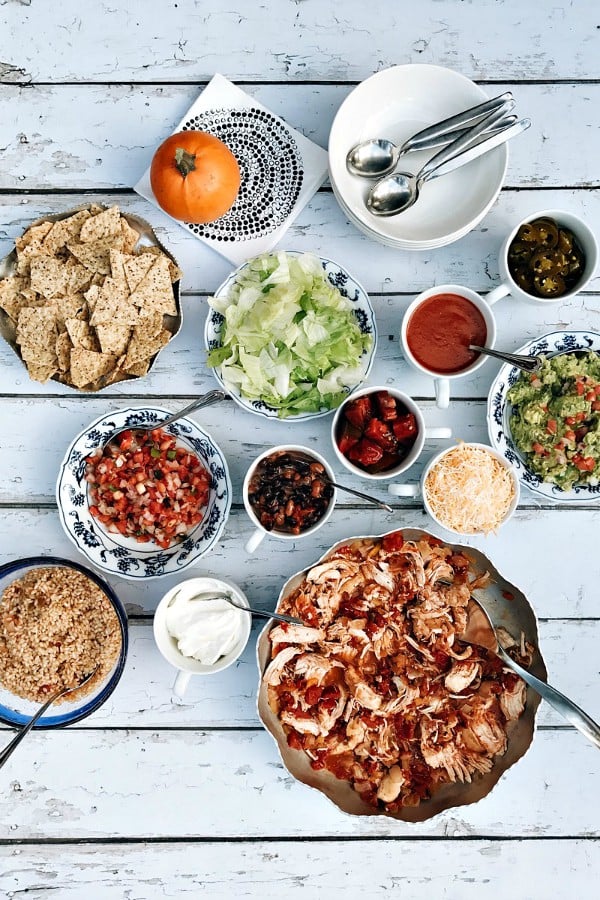 Happy Friday Friends! Thank goodness there's no perfect answer for how to be the perfect hostess. It's all about what works for you, and honestly, I never do it perfectly. Or the same each time. Whew! All pressure is off being the perfect hostess, right? (Hand raised.)
Since it's the weekend (and Halloween weekend), today I'm sharing a super easy meal (party food), where you set out the ingredients, and everyone makes their own Chicken Rice Taco Bowls!