This Curried Jicama Fruit Pasta Salad is a delightful summer salad served Vegetarian or with chicken!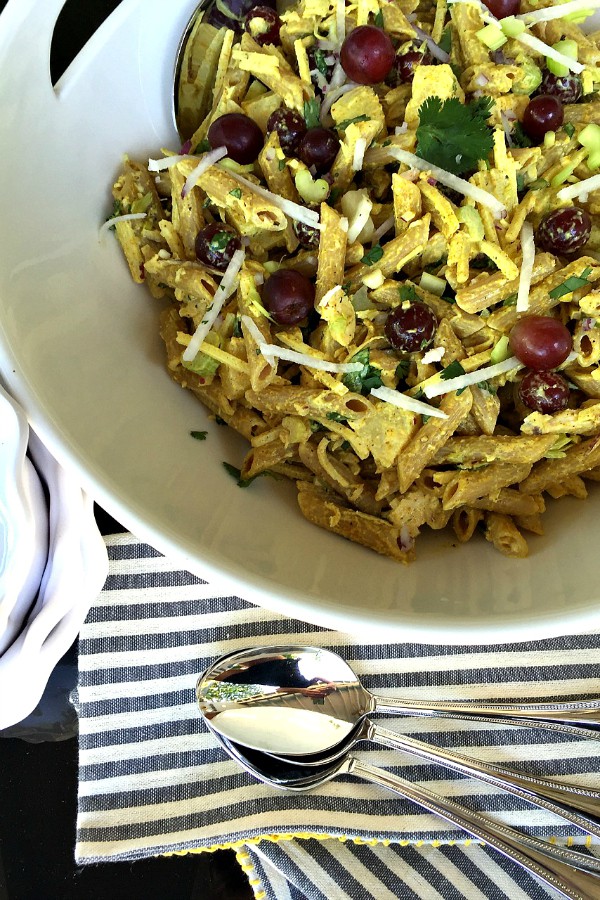 There really is nothing like sisters. The sounds of their laughter, voices, their wisdom, timing, rhythm, and touch … the just knowing each other that goes so deep, it's hard to even explain.
This past weekend my sisters came for lunch. I love it when my sisters come, because I don't have to worry about stuff … you know, like the house is picked up, all the details of entertaining are in place, the bathroom is clean, the floor is swept. Or, that I wanted to use a different pasta in the recipe, but I ended using what was in my pantry. (I really wanted to use bowtie pasta:) Things can just be normal and ordinary when sisters come over. :)
We're all in our 50's now and we talk about how short our mother's life was, although we don't focus on the "what might have beens." If we were our mother, we'd only have a few more years with each other.