Enjoy these light and savory Mango Salsa Teriyaki Chicken Lettuce Wraps for a quick on-the-go summer meal for camping, or a healthy lunch or snack.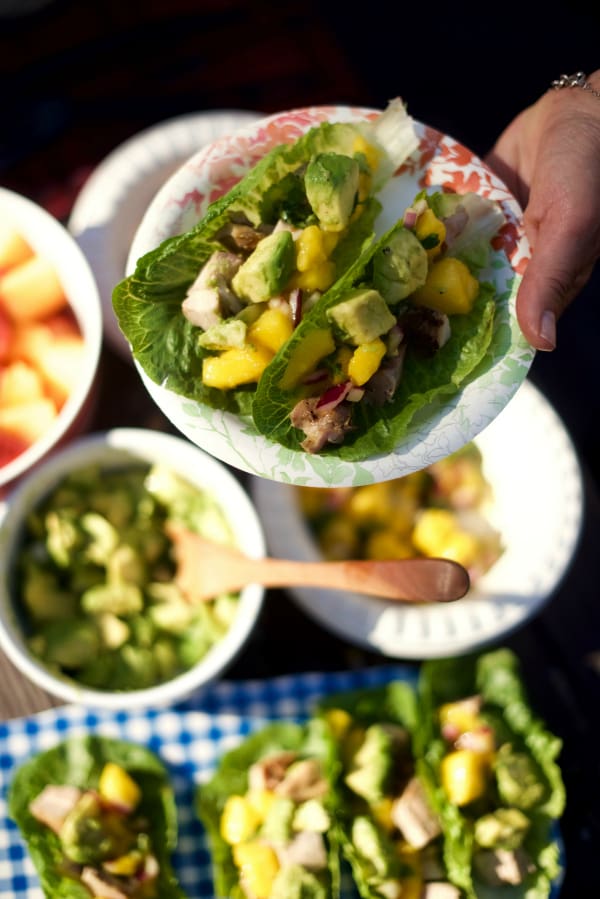 One of the things I love about our Westfalia camper van is that we can pick up and GO! (Here's a list of 10 reasons why we love our VW Westfalia Camper Van.) Last week for Father's Day we headed up to Lava Lake, only 35 minutes from our home.
We set up camp, and headed straight to the water.
It seems that we were just dusting off the snow and getting ready for spring, and now summer is here!
One thing I love about our Westy camping is it's simple and quick in getting settled.