These Apricot Greek Yogurt Chicken Thighs are sweet and tasty for an easy dinner, or a simple Memorial Day potluck or Father's Day main dish to serve!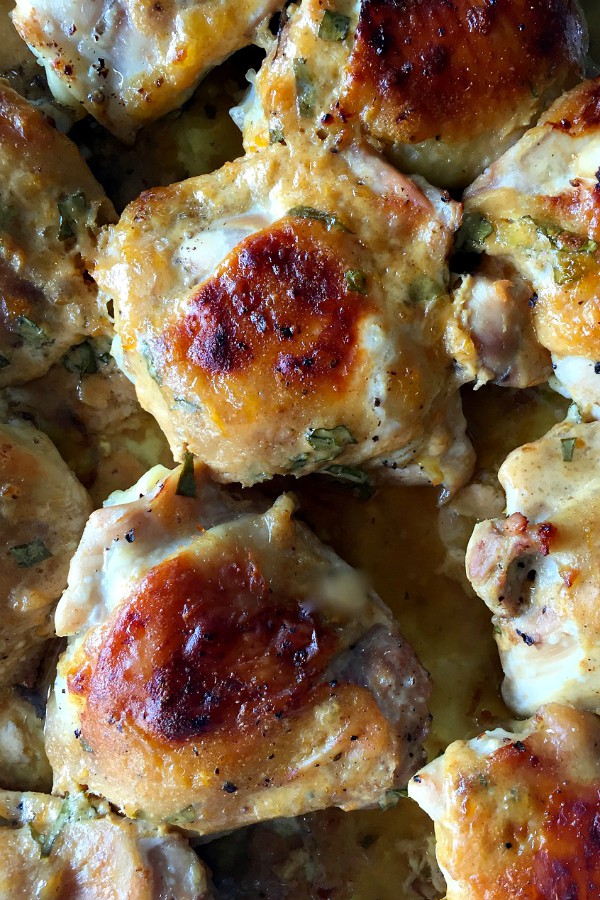 I'm not much of a stickler on etiquette, especially when there seems to be different rules for a formal dinner versus a casual get-together. But one thing that I really try my hardest at is making sure the meal is served on time!
We've all been to parties where the food is served on the later side, which isn't the end of the world if you have all the time in the world!
Timing is everything
However, I like to plan ahead, make sure that dinner is coming out of the oven at a reasonable time, and that my side dishes are made (I usually ask my guests to bring a salad or dessert).
Timing is everthing!