For a cozy meal, using cedar planked salmon flavors, enjoy the taste of summer during the winter months with this Cedar Planked Salmon Pot Pie recipe.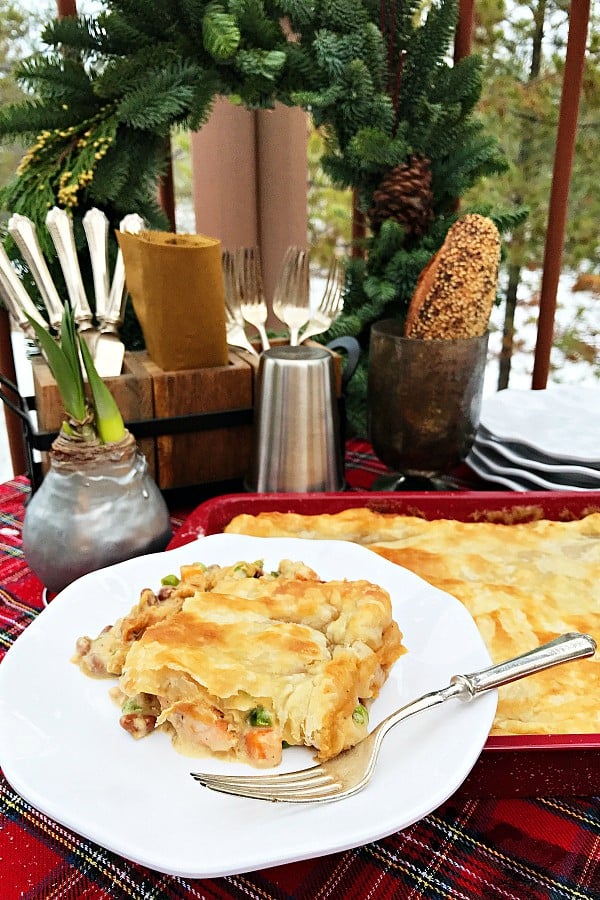 Friends, this week, before we headed out on a snowy walk, back home we had a cedar plank soaking in water, preparing to bake a delicious Cedar Planked Salmon Pot Pie for dinner!
I love grilling Cedar Planked Salmon on the grill during the summer, and this recipe today allows me to get the same flavor during the winter months! And did you know that you can soak and freeze the cedar plank in advance? A snappy little trick!
Right here in our backyard, in central Oregon, is an abundance of wildlife.