4-Ingredient Chocolate Cherry Cake
This 4-Ingredient Chocolate Cherry Cake is moist, tasty, and the perfect holiday dessert, served with Peppermint Ice Cream!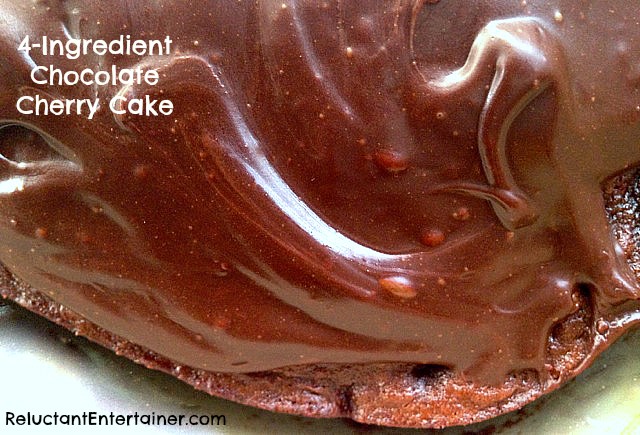 Hey, Friends! This cake recipe I'm sharing today is a favorite of my sister Di's family, and it's only 4 ingredients: 4-Ingredient Chocolate Cherry Cake. I'm also sharing 7 reasons why I love this cake!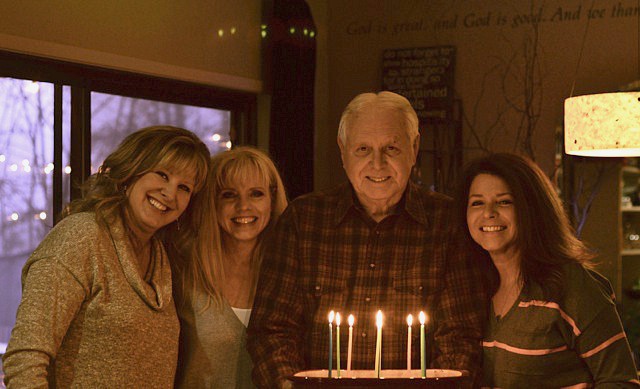 Yup! Love these easy recipes that anyone can make, especially when you're in a pinch with impromptu guests coming in 30 minutes, or you've forgotten you committed to bringing dessert to a party (do you ever do that?), or you're celebrating a birthday. (Happy Birthday, Dad!)
4-ingredient chocolate cherry cake
It's the ultimate QUICK and tasty, moist chocolate birthday cake – ever! What sets it a part from 3-ingredients to 4, is the almond extract! (Good job, sis!)
I love it when my sis brings dessert to my house. It's always wrapped nicely with a little ribbon. An added sweet touch!
And always so great to spend time with the family!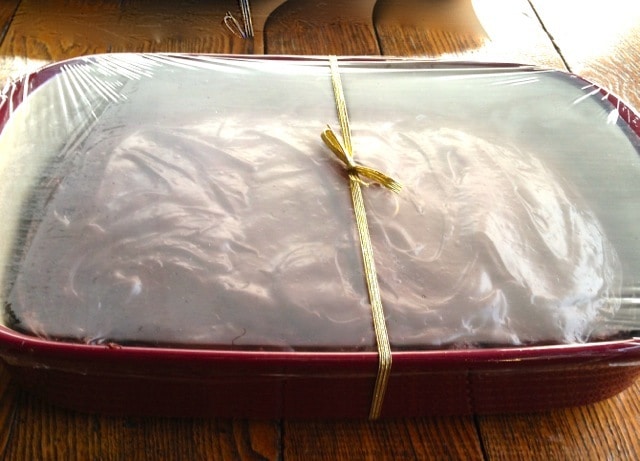 Heck, how about whipping it up for Super Bowl or Valentine's Day, or Christmas — right around the corner?
7 reasons why I love this recipe:

1. Anyone can make it. Even a small child!
2. You can always have the ingredients stocked in the pantry.
3. Everyone loves it. Everyone!
4. You won't go home with leftovers (if you bring to a party).
5. You won't be tempted with leftovers (if the party is at your house).
6. Any kind of ice cream pairs well with this. Even peppermint!
7. If you don't want to make a frosting, serve it with ice cream OR … a warm fudge topping! Oh boy!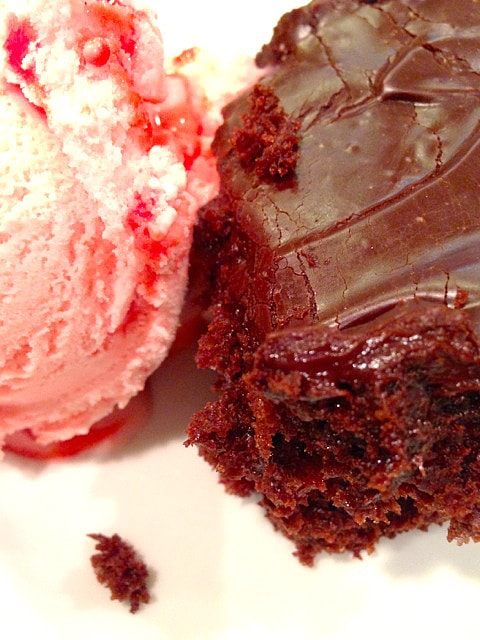 What's your quick and easy go-to dessert that you keep ingredients stocked for?
4-Ingredient Chocolate Cherry Cake
Wanna make the frosting? Mix together 1 cup powdered sugar, 5 T. butter, 1/3 cup milk, 1 cup semisweet chocolate chips over medium heat; add 1 tsp. vanilla and stir, cooking for 1-2 minutes. Spread over the warm cake immediately.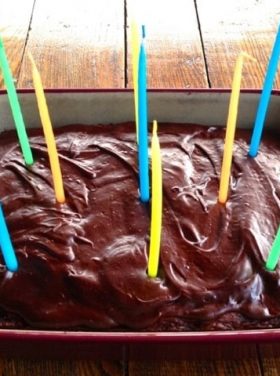 Ingredients:
1 Devils Food Cake Mix
1 can 21 oz. can cherry pie filling
2 eggs
1 tsp. almond extract
Directions:
Place all ingredients in a bowl and beat for 1-2 minutes. If you want chunkier cherries, mix by hand.
Pour batter into 9×13 sprayed pan.
Bake at 350F for 35-40 minutes.
Frost with your favorite frosting, whipped cream, or serve with your favorite ice cream!
All images and text ©
More easy holiday desserts:
Irish Black and White Bread Pudding (yes, chocolate and white chocolate)