If you are a brownie lover and a cherry lover, this Black and White Cherry Brownies recipe will knock your socks off. It's gooey, rich, and chocolatey, with sweet giant cherries, all mixed together.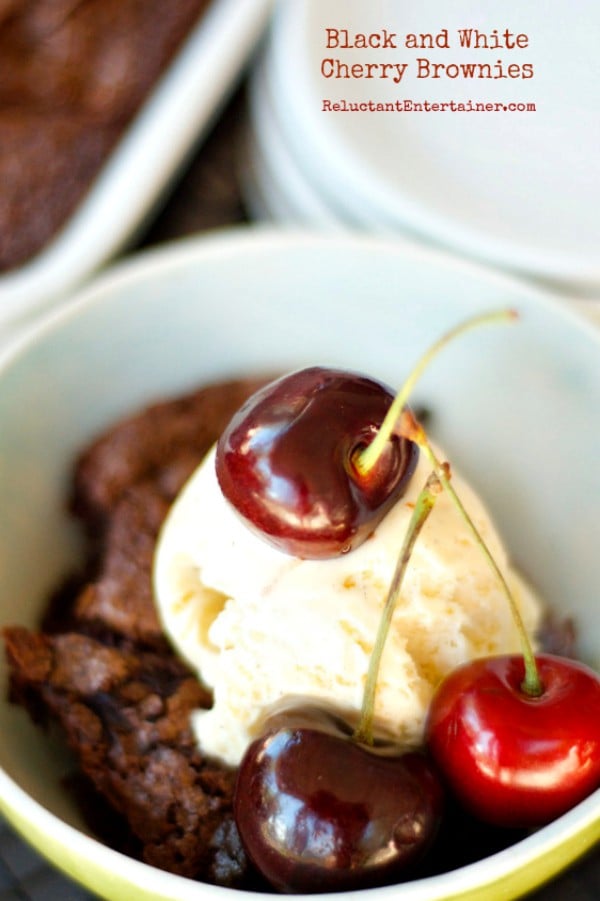 Your guests may beat down your door the following day to get access to the leftovers (if you have any!) of this amazing recipe I'm sharing today!
This happens to be one of the busiest weeks we've had in a while, when it comes to inviting people over for meals. Between hosting an overnight guest, friends stopping by, soccer kids over to watch the World Cup, our kids' friends stopping by for a meal, it's as though we're living out and truly practicing hospitality with intensity—not just showing hospitality, but seeking it out, making it happen, pursuing it … feasting on life.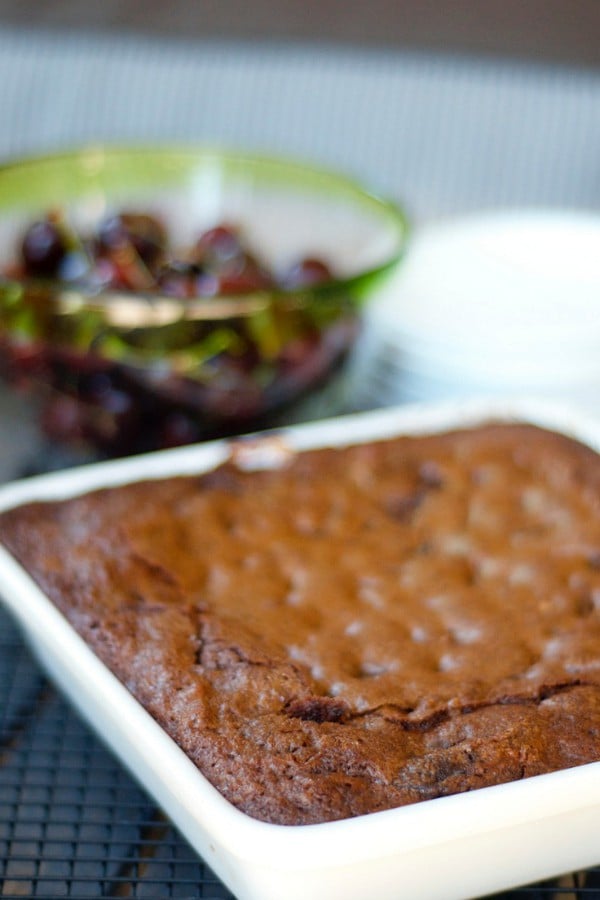 Feasting on life.
I say "feasting on life" because to me, the whole process of preparing for guests–planning the meals, cleaning the house, thinking about how we can make things special–has gotten me thinking about the nature of hospitality. I think that how we pursue hospitality depends a lot on our perception of it: Whether we consider hosting to be a hardship (a pain, too much effort and work), or a joy.