Make this Turkey Pesto Pasta Salad the night before and let the flavors mingle together overnight. Delicious with leftover turkey!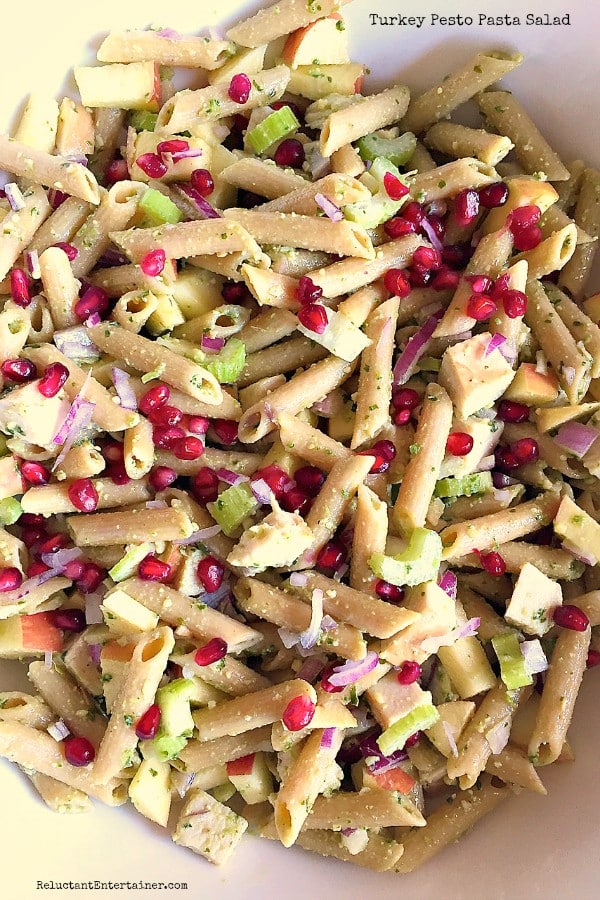 Friends, I bet most of you have your Thanksgiving meal planned, organized, and you're ready for the big day! We are, and I couldn't be more excited. I love the week of Thanksgiving.
I thought I'd share today, along with this delicious Turkey Pesto Pasta Salad, a few etiquette rules for Thanksgiving Day. I snapped a few shots from the recent Bon Appetit magazine, because why invent the wheel, when I love their approach so much. Their ideas are awesome!
Creative Seating.
Love the creative seating plan for conversation.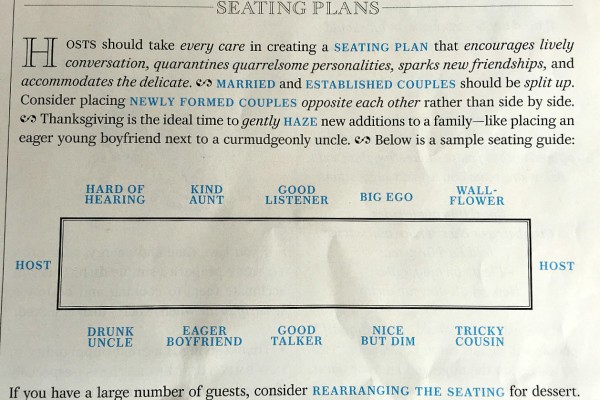 Helpers in the kitchen?
Sorry, the kitchen is closed.