This KitchenAid 4-Qt. Multi-Cooker is the perfect small appliance for making this One-Pot Chicken Thighs with Sweet Potatoes recipe.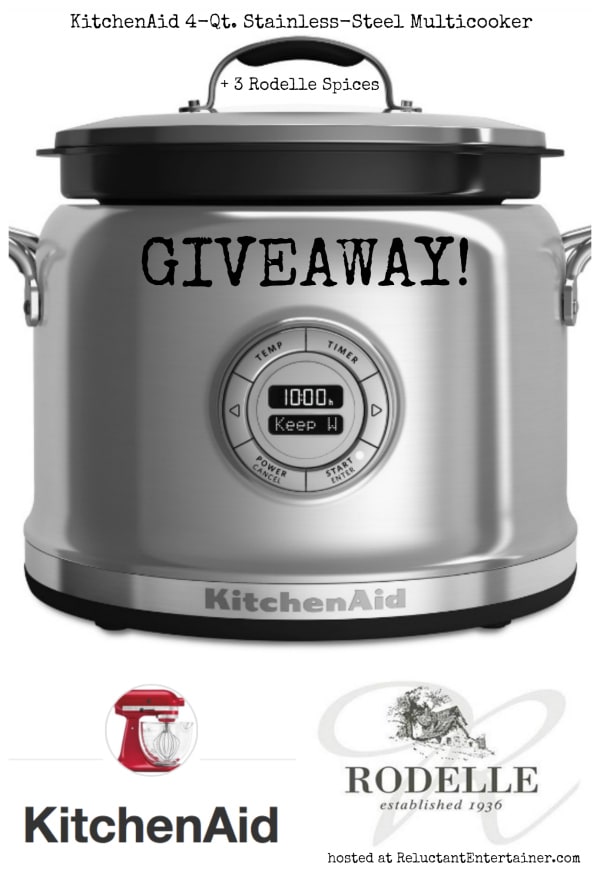 Hello, Friends! I'm so excited today to be giving away one of KitchenAid's newest products, a KitchenAid 4-Qt. Multi-Cooker with Steam/Roast Rack, along with a package of Rodelle's Gourmet Spices.
Valued at over $350!
The winner today can choose your favorite color of appliance: Candy Apple Red, Onyx Black or Stainless Steel.
KitchenAid sent me this new product, and since then I've been putting it to work a couple times a week in my kitchen, and am loving the results.
There are 11 pre-programmed functions: Risotto, Rice, Simmer, Sauté, Sear, Boil/Steam, Yogurt, Slow Cook (High and Low), plus automatic Keep Warm, so I may be saying bye-bye to my old rice cooker and slow cooker since this does the same work.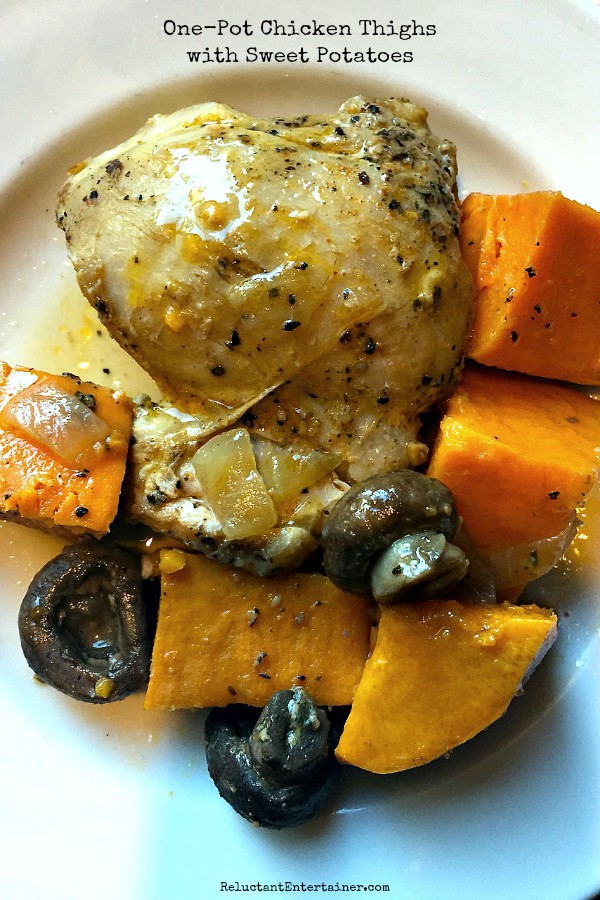 One-Pot Chicken Thighs with Sweet Potatoes.
For my recipe today, I used Rodelle's Texas Style Brisket Rub seasoning, which we also cannot wait to try with grilling recipes this summer! It's delicous on chicken, pork chops, and steak. Oh, boy!
Rodelle's been around for over 75 years. They offer a complete line of superior baking ingredients, baking extracts, and gourmet spice blends, such as their Madagascar Bourbon vanilla beans, Dutch-processed baking cocoa, and Herbes de Provence. Plus so much more!
I prepared the chicken thighs in the rub (set aside).