This Fresh Berry Tart with Rosemary is made with Pennington Farms Tayberry Jam; a delightful summertime dessert that you can make in 30 minutes.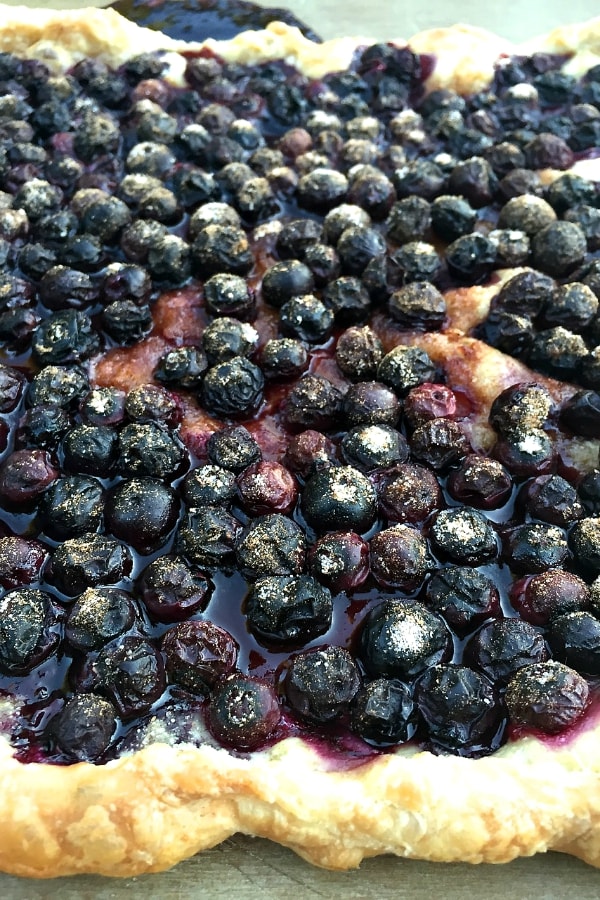 For a taste of summer, late into the season, what a wonderful treat to go to your freezer and have a bag of frozen berries for smoothies, cobblers, crisps, and desserts. This is exactly what my mother taught me to do. She always had bags of berries measured in the freezer for last-minute company. Mom was so good about thinking ahead. I guess she was forced to, since we girls picked buckets of blackberries late in summer.
Summer jam.
You can only make so much jam. We had an over-abundance, where mom's friends paid us $1 a gallon. So if we picked 5 gallons, we'd be $5 richer. I loved to spend my money, where my sister Linda was a saver. I'm not sure what my oldest sister did with her money. She was a sewer and always at the fabric store, which I hated. Going to a fabric store to me was like going shopping for most men who hate to shop. Pure dread.