This Green Bean Bacon Casserole with Fried Shallots is a perfect side dish for any holiday meal.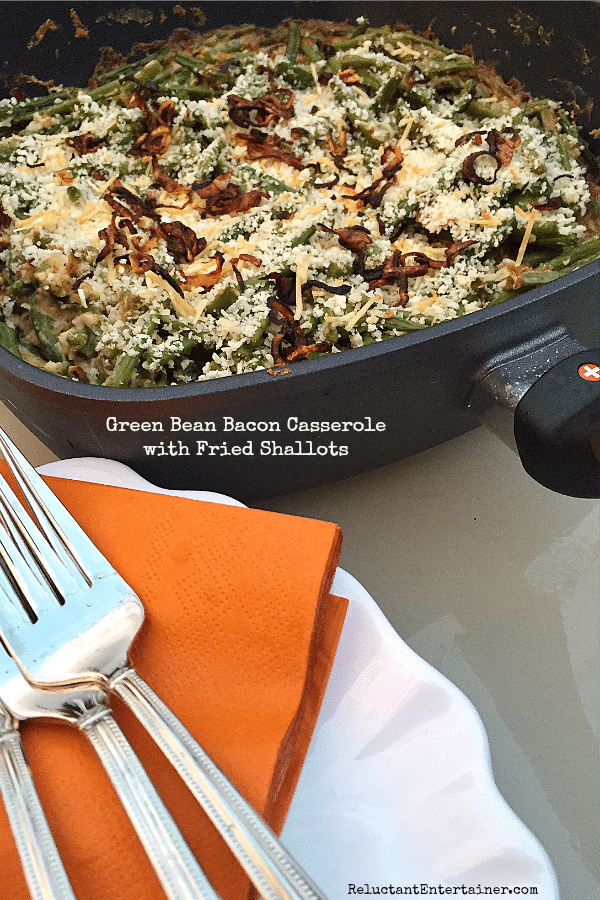 I love that I finally figured out where our oldest son's vegetables were going, during his growing up years. Rummaging through his memory binders earlier this week, I came upon this paper he wrote in the 5th grade. I'm so glad that I kept so many precious keepsakes through the years.
"And Garrett helps me fool my parents by sneaking my veggies onto his plate of mashed potatoes. I sneak them under the table."
Oh, Elliot.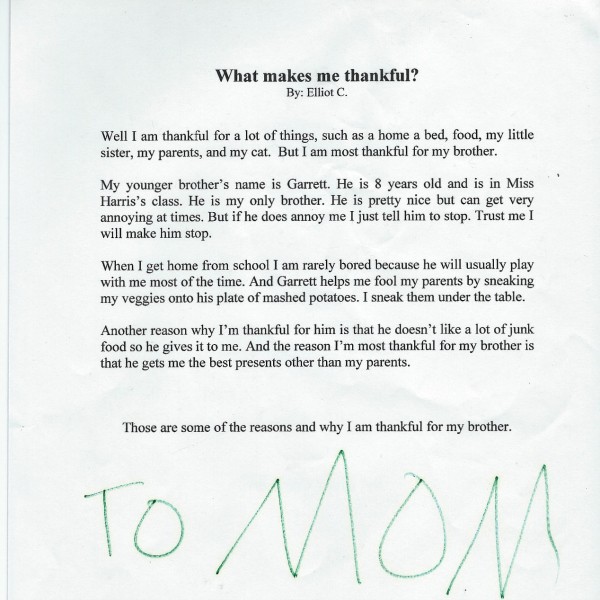 The green bean recipe I'm sharing today, there's no need to sneak under the table. It's that good.
And, it's not the traditional green bean casserole made with soup and French onions. I'm not judging that recipe, but I've had enough in my lifetime to not eat it again.
Green Bean Bacon Casserole with Fried Shallots.
Using my Swiss Diamond cookware, I made this one-pot dish and served it right in the pan. Easy, delicious, we love the combination of green beans and bacon, and the shallots on top made it even more special.
This will be on my menu for Thanksgiving Day. A little pizzazz and toasty shallots and panko crumbs on top!
First, blanch the green beans.