Using PeakFection, fresh and ready salsa, this One-Pot Salsa Chicken Recipe will make your mouth water.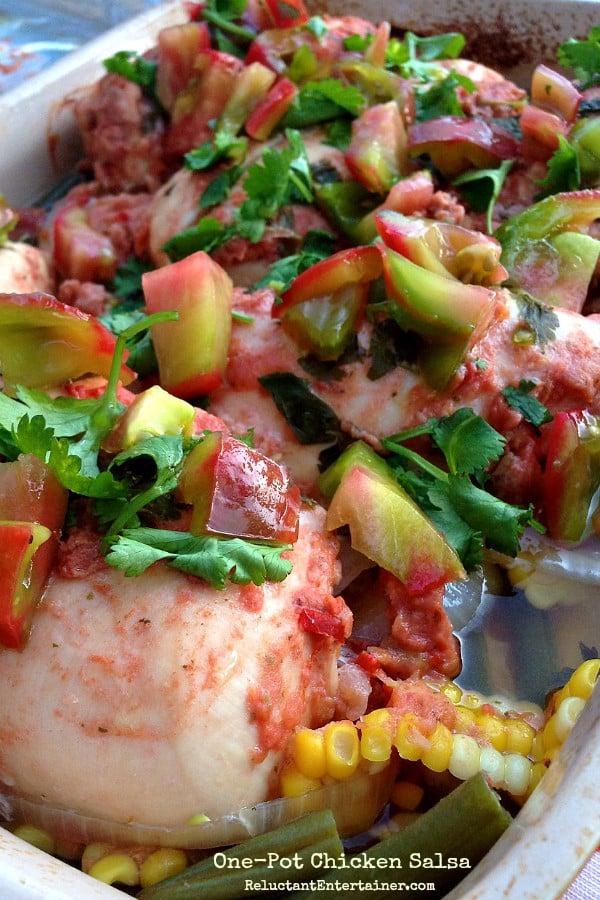 Our family recently traveled down the California Coast to the Trinidad area, camping at Patrick's Point Campground. After reading about this glorious campsite and area in Sunset Magazine, we knew this is where we wanted to take our family, the last weekend before school started. (Paul with the kids; Garrett still in China, and we missed him terribly!)
Part of getting out the door for camping is getting off the ground for sleeping (we love our VW Westfalia!), and being organized, planning, and knowing what you are going to eat! Isn't the food just so essential? It is for our family. We like to eat well, even though we're roughing it.
Since I was coming home from Asheville (more on that incredible foodie place later), and had less than 12 hours to prepare, I quickly grabbed some chicken breasts and a container of fresh Kroger's PeakFection Salsa, mixing it all together in a Ziploc bag, and marinating overnight.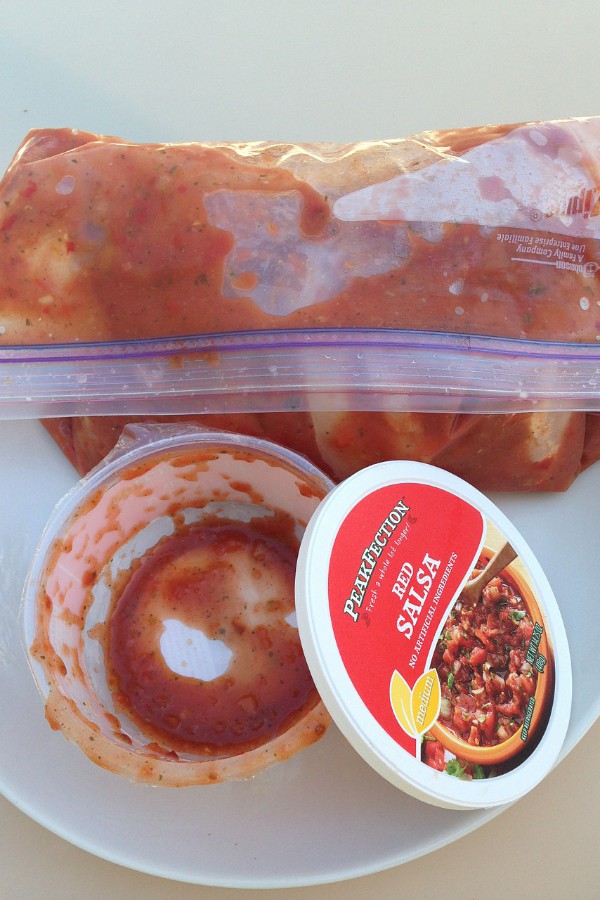 My plan was to make a One-Pot Salsa Chicken Recipe with garden green beans, onions, and heirloo tomatoes.