These Chocolate Toffee Cookies are the perfect treat for any day, season, reason, or just because, made with Heath English Toffee Bits.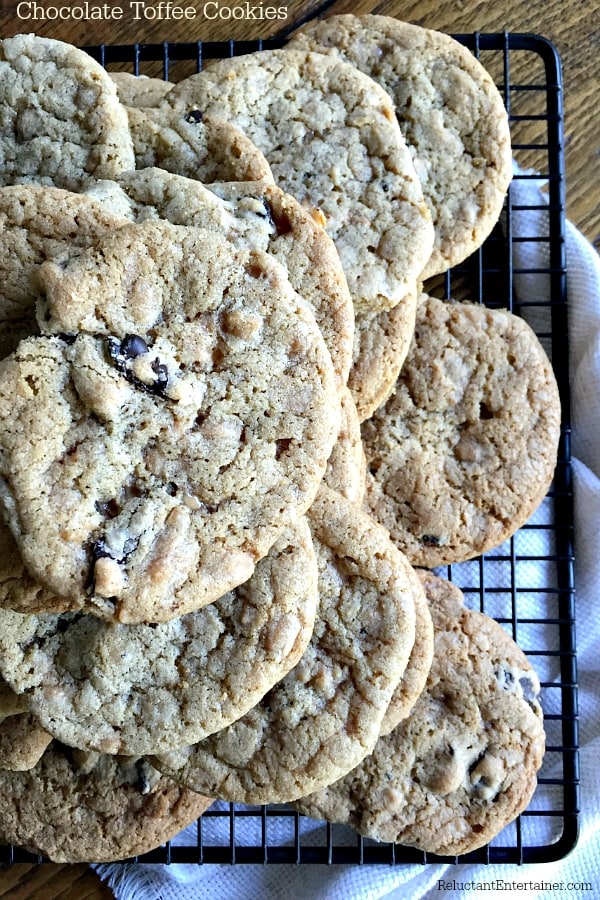 Growing up, people said I made friends easily. I had no problem complimenting others, and of course I loved to hear those compliments in return. I'd say my love language was (and is) acts of service and words of affirmation. I loved to give, and I loved to receive. Having friends was important to me, and reaching out and telling people good things about themselves seemed like an easy way to it. But that was years ago, when the word "friendship" meant feeling loved, accepted, being in the inner circle and invited over after school, sitting together at lunch. Now that I'm grown, I still like to meet people and find things that I love about them, and give compliments. I love to invite them to my home for dinner (which is almost like giving a gift), get to know them, and dig deeper, getting to know how special they are.
Too busy to connect?
I know we're all busy people, we'll never have time to make time for everyone, and this is a frustration for me. So when I think of those people who mean the world to me, who I truly connect with, I try to do something. Especially when it's been a long time.