This Goat Cheese, Honey Crisp Apples, Honey, Rosemary Thins appetizer is a fresh, delightful hors d'oeuvre for any time of year! I recently updated this post with new photos and a few new memories!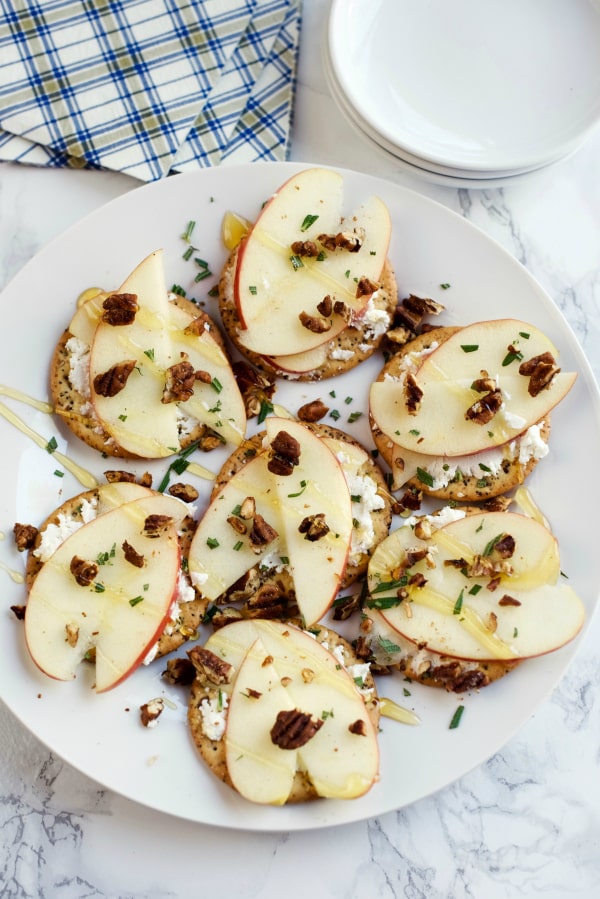 Earlier this week was a perfect example of simple hospitality, when our Canadian friends came to central Oregon for the Eclipse 2017, and drove 2 hours out of their way to see our family!  How honored we felt, as we sat together on the back deck – my favorite place to unwind – in the great outdoors.
Driving up 2 hours from their camping spot, we greeted our friends and gave them a mini tour of our home. Of course Alder and Haggis were the center of attention at first, with new toys and treats.