This Pumpkin Chocolate Cream Cheese Cake is a sweet, pumpkin dessert to serve for the holidays!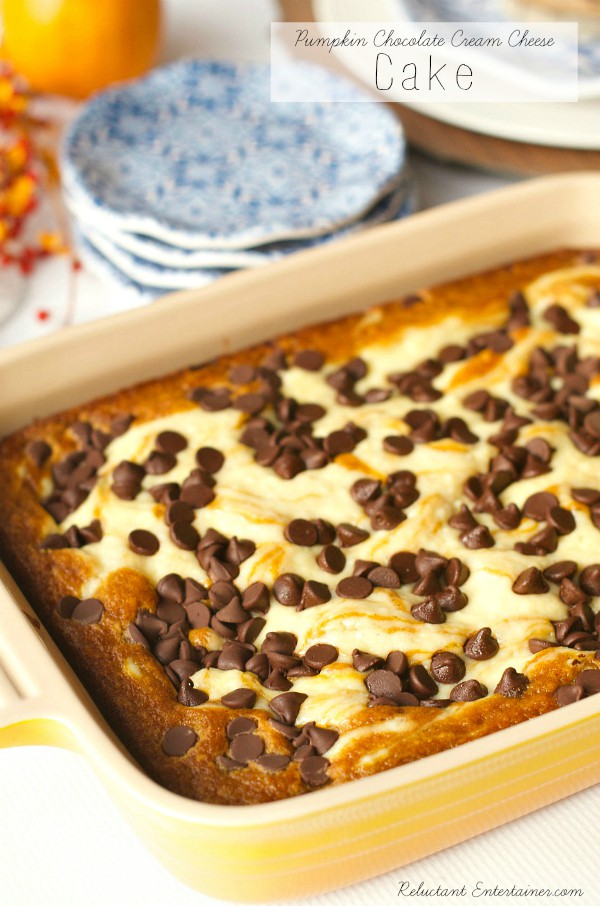 I think one thing that prevents us from practicing hospitality is thinking that our homes have to look perfect before anyone can stop by. With Thanksgiving here this week, it's too late to think about perfect, and time to embrace the love and community around your table!
Most likely no one will even notice the trouble spots. HA! I call them trouble spots because they cause my mind a lot of trouble. Sometimes I get frustrated when I don't accomplish everything on my mental list, and then I worry about the silly things. They cause me trouble! I've really had to learn to just move on and ENJOY the day!
We're going to have a packed house, but we're hosting anyway! Our homes don't have to be big, or perfect. I'm so relieved about that. For me though, I do need to have my "game on" and be organized, especially in such tight quarters.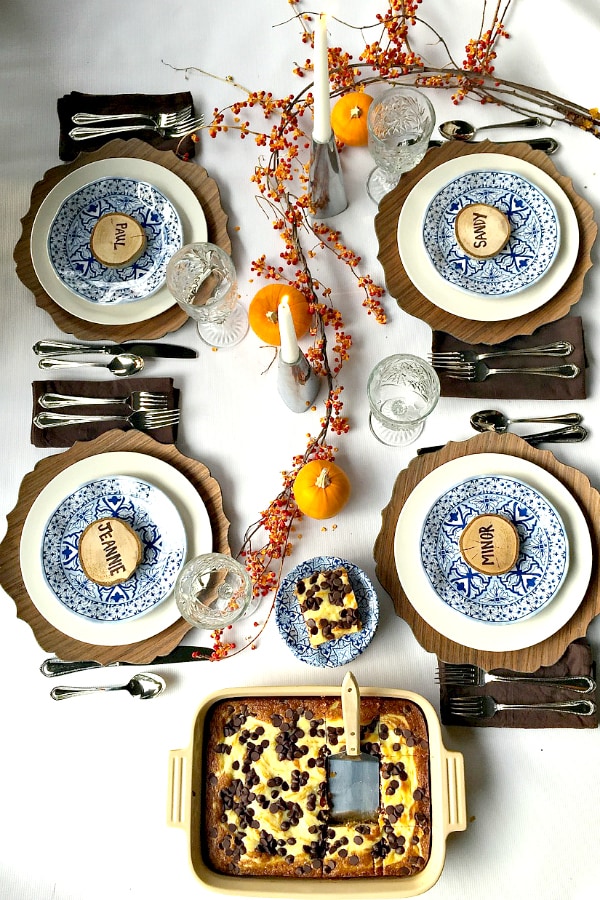 Our homes.
For sure our homes will be filled with delicious smells of turkey, spices, bread in the oven, and for us … I'm thinking a lot of music. I'm pretty sure my 2 kids in college are bringing home their instruments, and we have a piano, and … well, I know what will happen. Sweet music to this mama's ears!