This Watermelon Blackberry Lime Salad is the ultimate party, picnic, holiday, potluck, barbecue, or summer dish to serve for easy entertaining!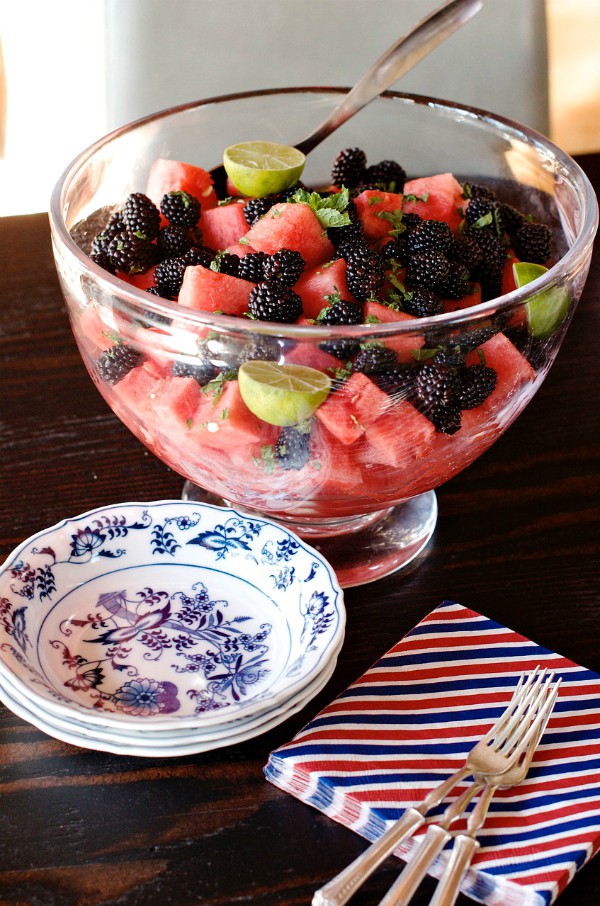 I love the slowness of summer, when friends come late to dinner, you mingle over appetizers, and then enjoy a summertime meal together late into the evening!
This past weekend, we had our first dinner guests in our new home, and heated up the grill for a delicious salmon dinner!
Summer is about a different pace. Guests come later, stay later as it cools down outside, we cook slower foods, and we savor longer together around the table!