If you're planning a Mexican party, I'm sharing an Almond Lime Flan Cake recipe, easy enough to pull out of the oven and serve warm to your party guests! This post is sponsored by Blue Diamond Almonds.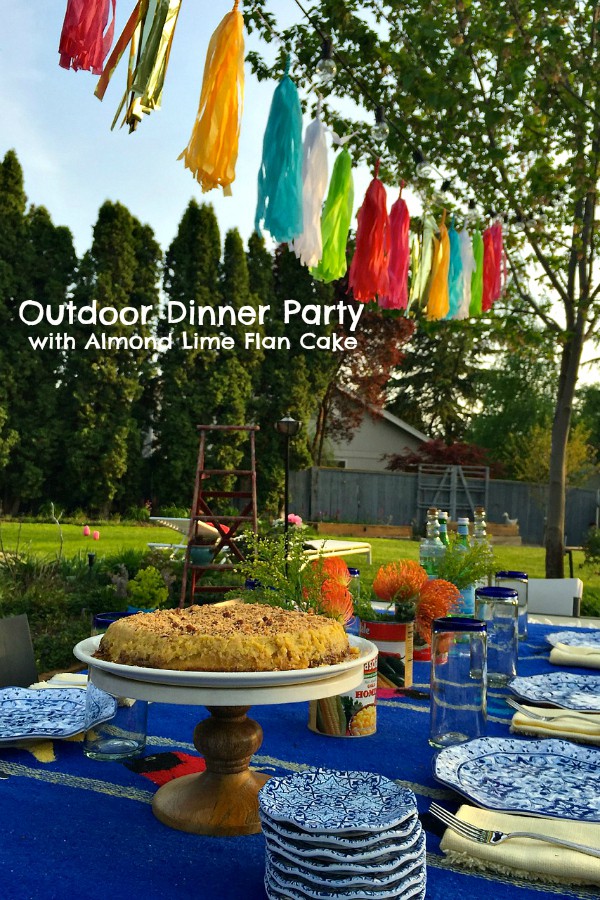 Hope your week is going well, friends. Since spring is here, and the weather has been perfect for outdoor entertaining, I took advantage of the pleasant evenings recently and served a fun menu to a small crowd. There are plenty of springtime inspirational ideas to warm your soul, but I've found at the end of April or first of May, a Cinco de Mayo party is a fun way to bring people together for a casual gathering, for delicious Mexican fare!
Host Cinco de Mayo.
It's easy to set up, prep the food ahead of time, delegate some of the dishes (or many toppings), and enjoy an evening together. And everyone seems to like Mexican food!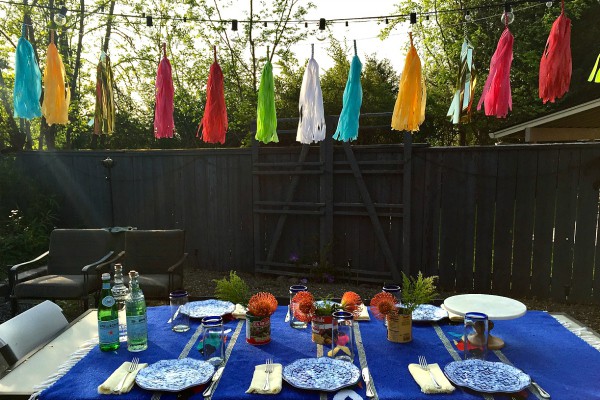 To get the party started, I wanted a POP of color on the table, so I brought a Mexican blanket to use as a tablecloth.