This Collin Street Bakery Deluxe® Fruitcake is festive, and delicious served with a Cranberry Kir Royale holiday drink!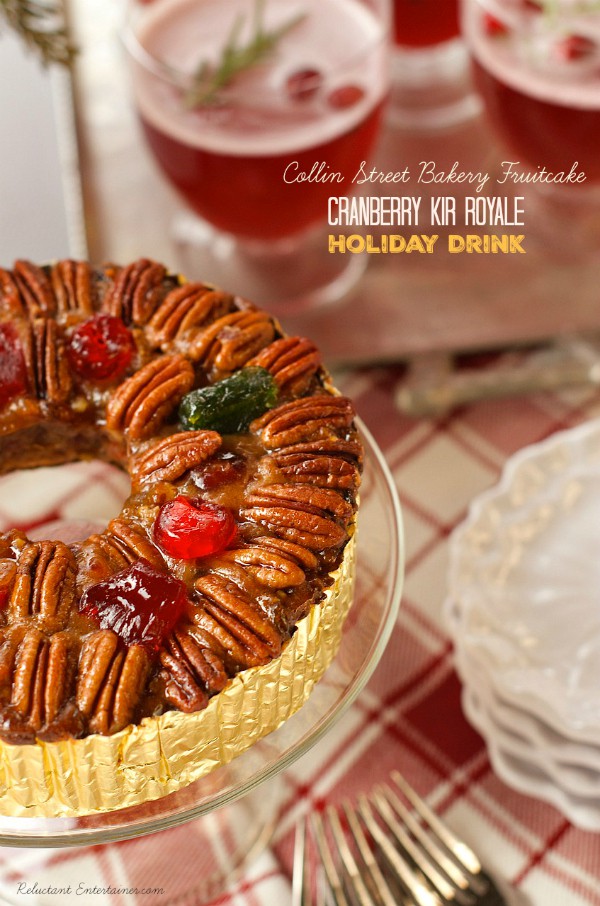 Hello, Friends! The season is finally here that brings people together for holiday gatherings and parties, and I am so excited! I truly love this time of year.
Some people say it's really not Christmas unless you indulge in a little fruit cake, right? I grew up with my Grandma's German Stollen version of fruitcake, which was a little on the dry side. I remember my mom and her sisters washing each bite down with a few sips of coffee! It just wasn't Christmas without Grandma's fruitcake!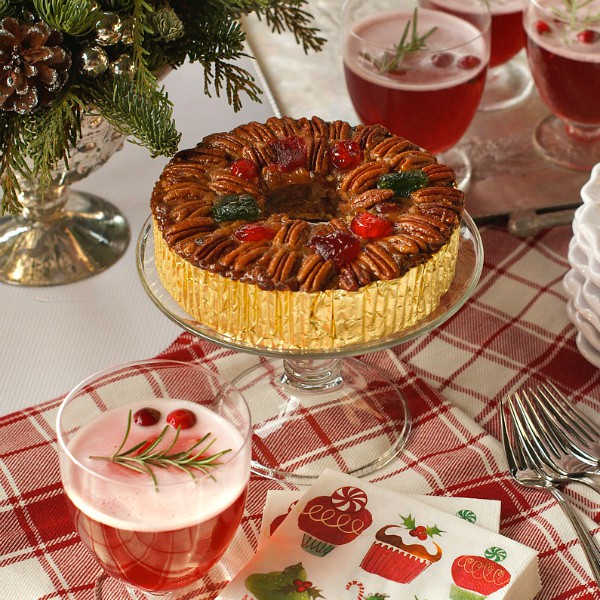 This past week, Collin Street Bakery sent our family a DeLuxe® Fruitcake to enjoy, straight from their Collin Street Bakery in Texas.
We shared it with some friends, along with a festive holiday champagne drink!