These Mini Chicken Taco Boats and Jalapeño Greek Yogurt Dip are a delicious meal for family night, quick and easy to prepare! This post is sponsored by Old El Paso.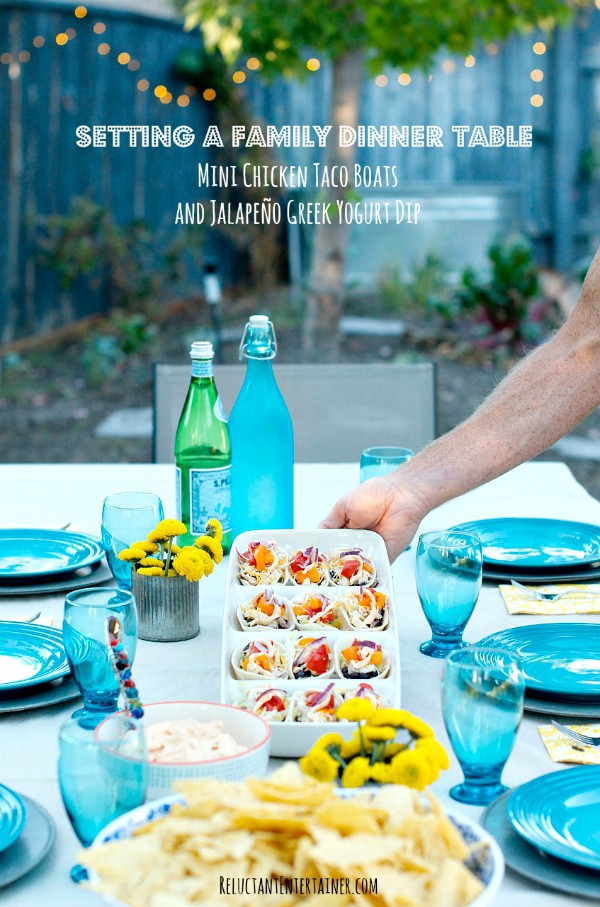 We couldn't be happier that "fall is in the air," because it means that eating outside just gets a little better! A little cooler and much prettier, recently our family was able to eat a dinner outdoors one last time before everyone scattered, the kids back to school, my husband and me on a trip! It was a very fun end-of-summer hurrah, and we indulged in Mini Chicken Taco Boats and Jalapeño Greek Yogurt Dip.
For a family meal, it doesn't take much to set a pretty table. I think sometimes we just throw the food on the table (hand raised!), but over the years, I've really tried to take 2-3 minutes extra to actually "set" the table with matching napkins and pretty glasses. Maybe not for every meal, but for most meals, I give it a little more effort, because before I know it, our kids will be gone.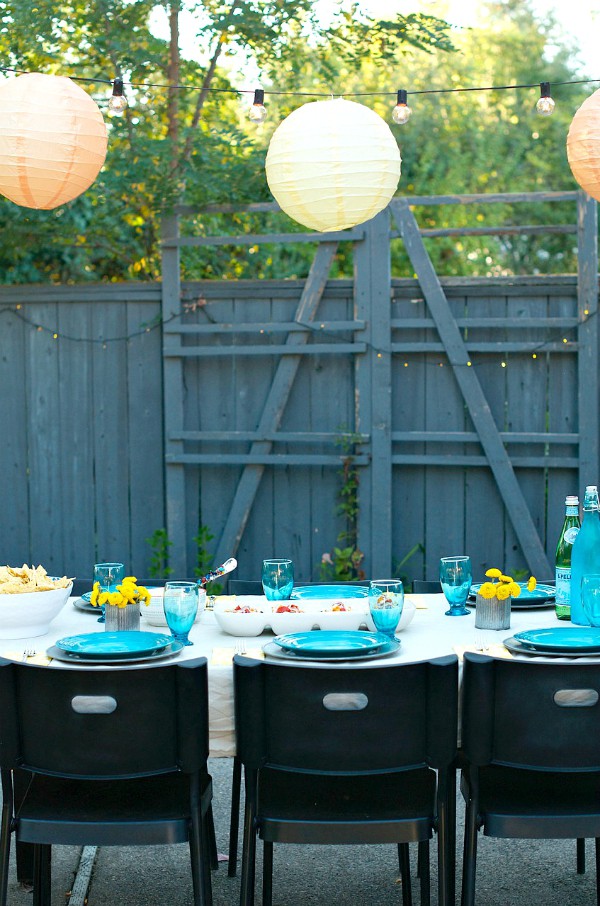 Mini Chicken Taco Boats.
For this meal, we made mini tacos with Old El Paso™ Mini Soft Tortilla Taco Boats™. These Mini Taco Boats are soft flour tortillas formed into a unique boat shape, with a flat bottom making them easy to hold, less messy, and ready to be filled to the brim with "whatever floats your boat." :) We added black beans and rotisserie chicken!