Perfect for game day, your next tailgate party, serve hot, cheesy Turkey Meatball Margherita-Style Fondue Recipe with toasted baguette slices!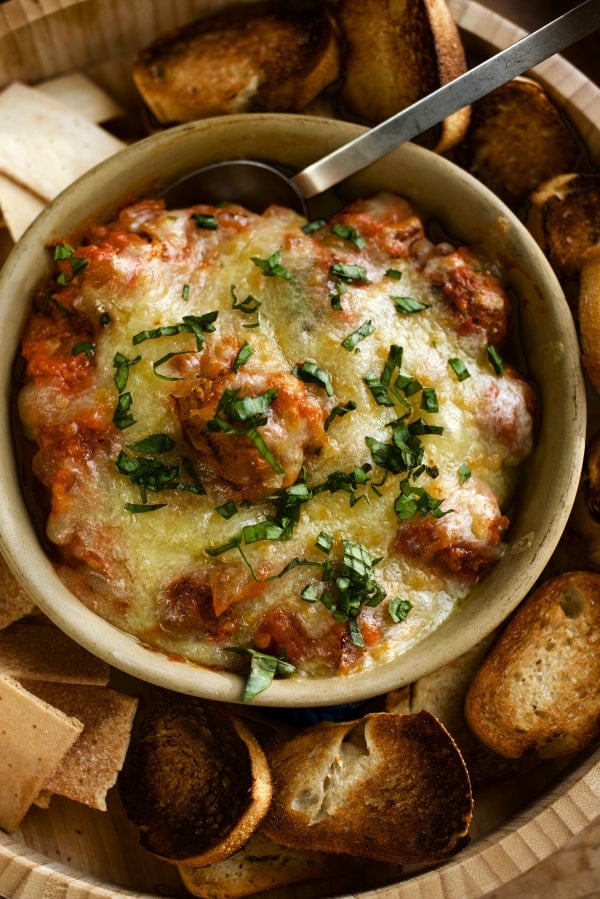 A generous home-cooked meal shared with friends is one of the best gifts in life. Truly, does life get any better?
Today I'm giving you a boost of Vitamin D. "D" for determination.
Determine in your heart that you want to expand your friend-circle.
Making an invite, and cooking a home-cooked meal, is a pretty simple way to win the hearts of others! Also, getting your mind off of yourself, and investing in others, brings a good amount of joy! (Or, are you a worry wart?)
Be determined to cook something simple! Try this Turkey Meatball Margherita-Style Fondue Recipe for an easy appetizer. Ask your guests to pitch in and bring a salad! Serve a loaf of hot, crunchy bread!