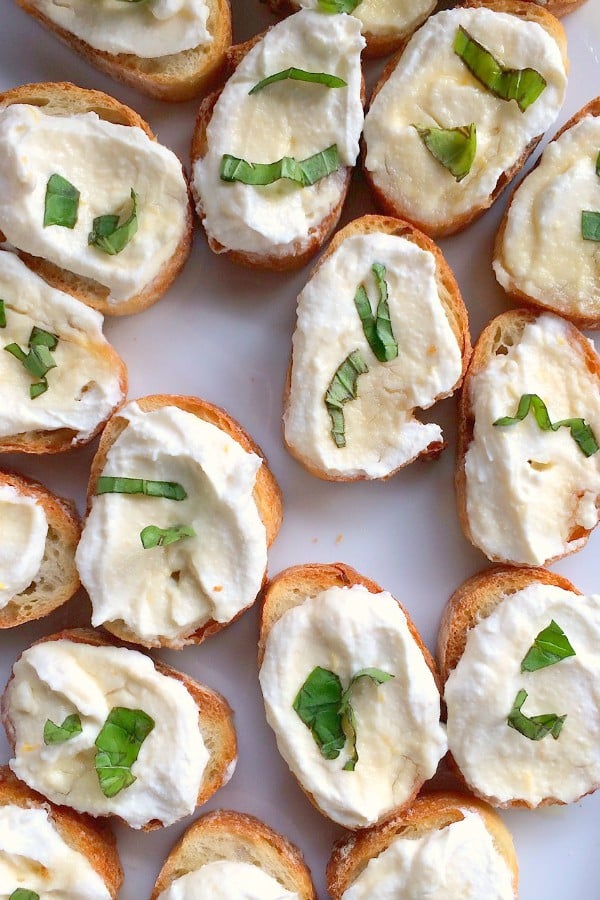 Enjoying an outdoor dinner party is exactly what we did last weekend when our friends came over on a hot summer's eve. Our good friend, Judy, brought Martha Stewart's Ricotta with Lemon, Basil, and Honey Bruschetta for an appetizer, and it was so fresh and scrumptious!
The secret is to find really good, sweet and creamy ricotta. I'd say our night was pretty sweet, even though it was very warm out. The one thing about Oregon is that we do not suffer with humidity, which makes entertaining in the outdoors a little easier than some areas. Dry heat is manageable.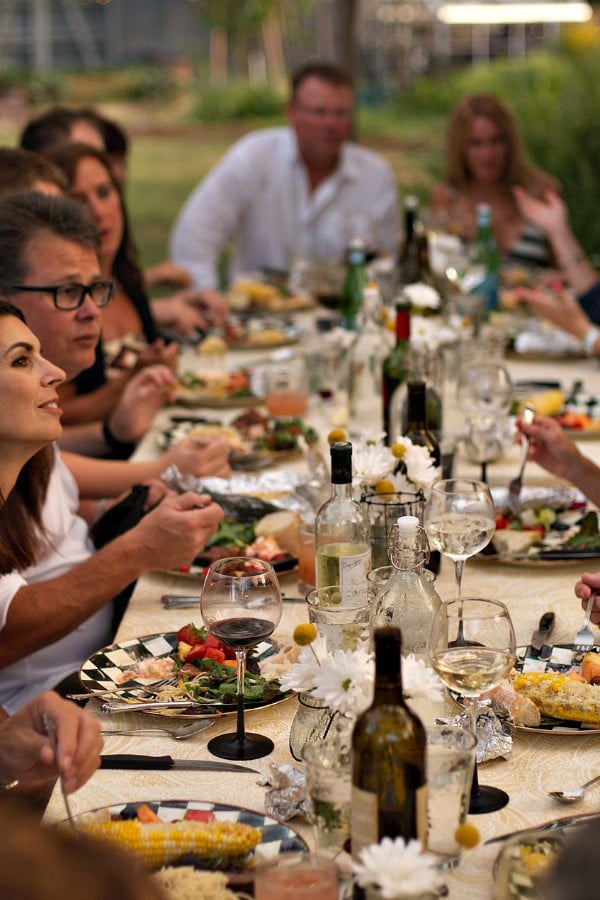 We sat out under our party lights, everyone contributed a dish, and Paul and I barbecued chicken and steak. The tables were set with daisies and yellow billy balls down the center, on yellow paisley tablecloths. We kept the level of formality in check by mixing in casual MacKenzie-Childs Courtly Check plates, black cloth napkins, and dollar store glasses.