Today I'm sharing details about entertaining and setting a holiday table, along with a Winter Green Salad with Poppyseed Dressing Recipe.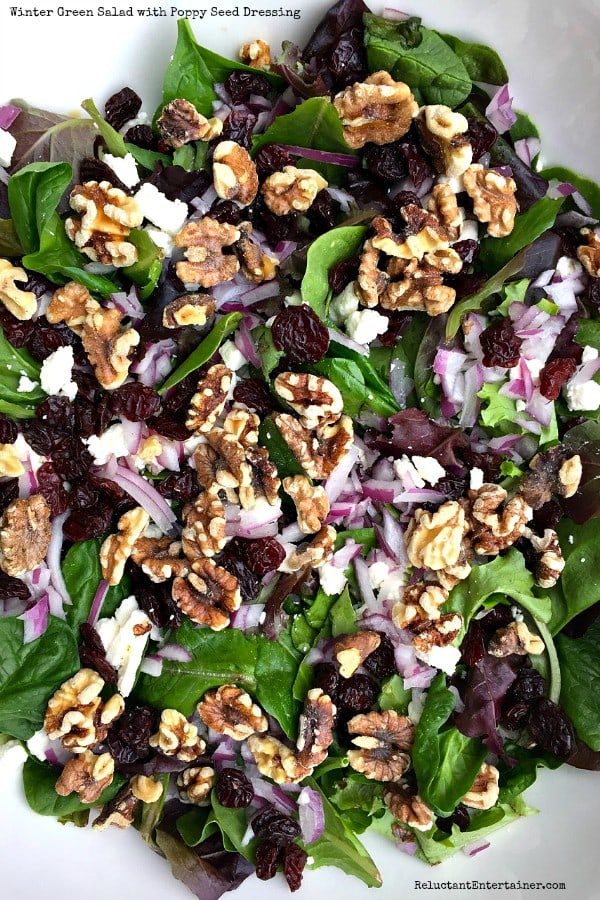 Yesterday I wrote about how we want our homes to be lived in, comfortable, yet beautiful during the holidays – a true extension and reflection of our inner personality. Last year we put up our tree but, with only white twinkly lights. I remember how busy I was, so I didn't get the boxes of ornaments out. It was fine – no one cared, the lights were beautiful in the evening, and our home felt very lovely.
This past weekend I cooked prime rib for our guests, and we had a wonderful time with friends and family. Our nephew and niece brought their little boys, which worked out perfectly. We set up the television VCR (yes, VCR) upstairs and they were able to watch the movies that our kids grew up watching, like The Borrowers, Iron Giant, Toy Story, and Home Alone—classics. Our niece brought dessert, one couple appetizers and wine, the other couple a delicious salad—my favorite Winter Green Salad with Poppyseed Dressing.
Back-to-back entertaining.
Getting the house ready took very little time, since we had entertained 2 days prior. I truly love back-to-back entertaining. I used the same centerpiece for both dinner parties! I changed up the dishes a little, so the table was set in about 5 minutes.
Here are some tips to help with setting the table: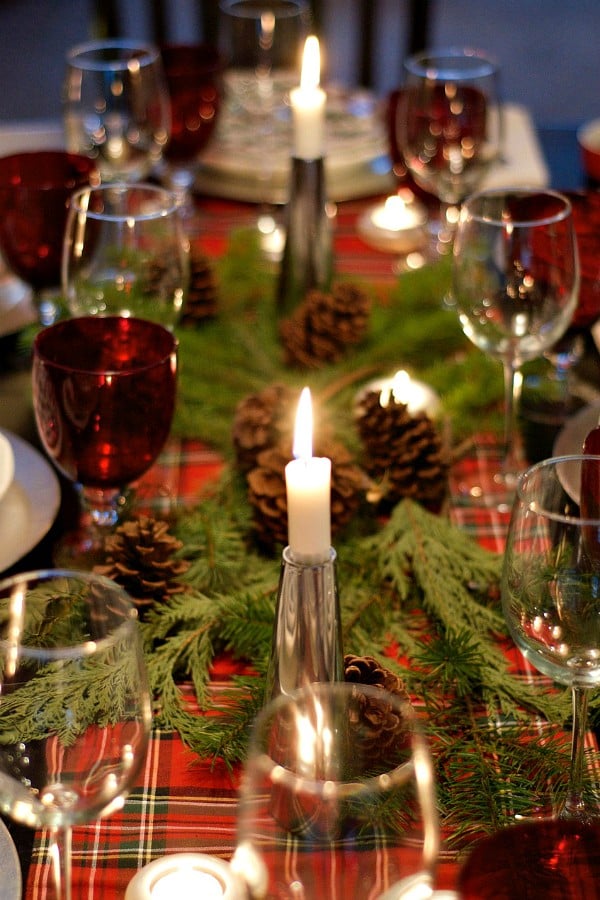 Setting the mood.
The style of your table décor depends largely on the season and the type of event you're hosting.