This Irish Pub Salad is served with a Tarragon Dressing and perfect for a St. Patrick's Day Party!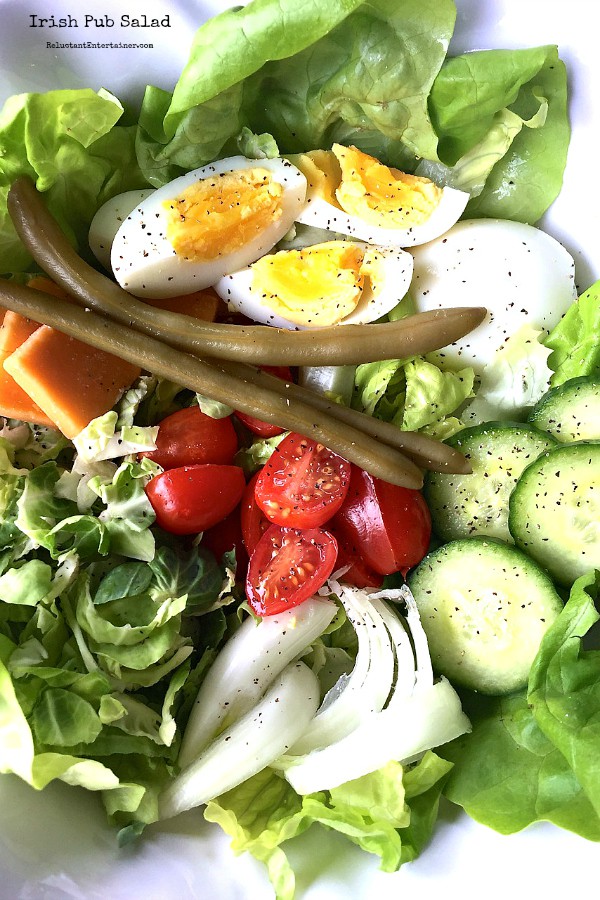 Happy March, Friends!
I feel blessed to have creative family and friends who can cook and contribute to a meal, bring drinks, ice, or even stop by the store if needed, so I take advantage of this when we host a dinner party. Why should I have to do it all, when our friends can help make the meal fabulous?
St. Patrick's Day.
In the spirit of spring and St. Patrick's Day coming up–true confessions here, being married to an Irish man–I've never really made a "true" Irish green salad before! So, after almost 24 years of marriage, I finally broke down and made one this past week.
Paul and I visited Ireland 8 years ago, so with my trusty memory (not always so good – ha ha), I put together this yummy salad for our family dinner last week, thinking back to the Irish salads we enjoyed in Dublin.
Also, I wanted to create a new recipe for an upcoming St. Paddy's Day dinner.