This Fresh Raspberry Yogurt Cake is delicious as a breakfast bread, or served as a Fourth of July or holiday dessert with homemade Vanilla ice cream.
I think if I could have a love affair with any fruit, it would be the raspberry. Ever since I was little, it's always been my favorite berry, partly because I had to pick so many gallons of blackberries in the summertime growing up, I ate far too many and it ruined my love for the big blackberries. But my real love affair in life is with my husband, Paul. Going on 25 years now (yay – this is no small deal, folks!) we take marriage as seriously today as we did the day of our wedding.
I've had friends who tell me they never eat out or rarely go on dates with their spouses. I worry about that — I mean, dates don't always have to cost money. And there are always ways to get around a huge expense, like sharing a meal, or just doing things together in the great outdoors.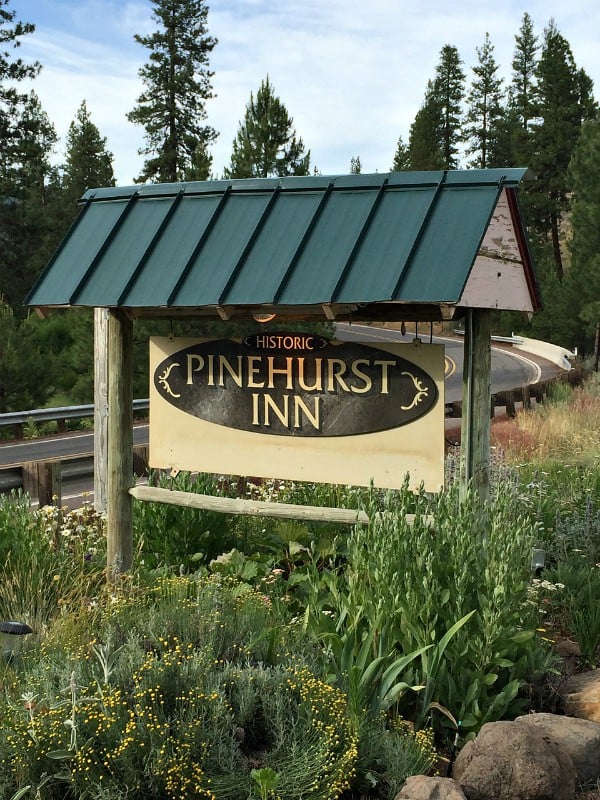 Pinehurst Inn.
This past week, Paul and I ventured up Highway 66, past the Green Springs, and Box R Ranch, to Pinehurst Inn.