Easy Cinco de Mayo MENU
Looking for an Easy Cinco de Mayo MENU? Enjoy these easy recipes–Best Watermelon Salsa, Mexican Pasta Salad, Flank Steak Tacos, Mexican Flan Cake. Watch the video!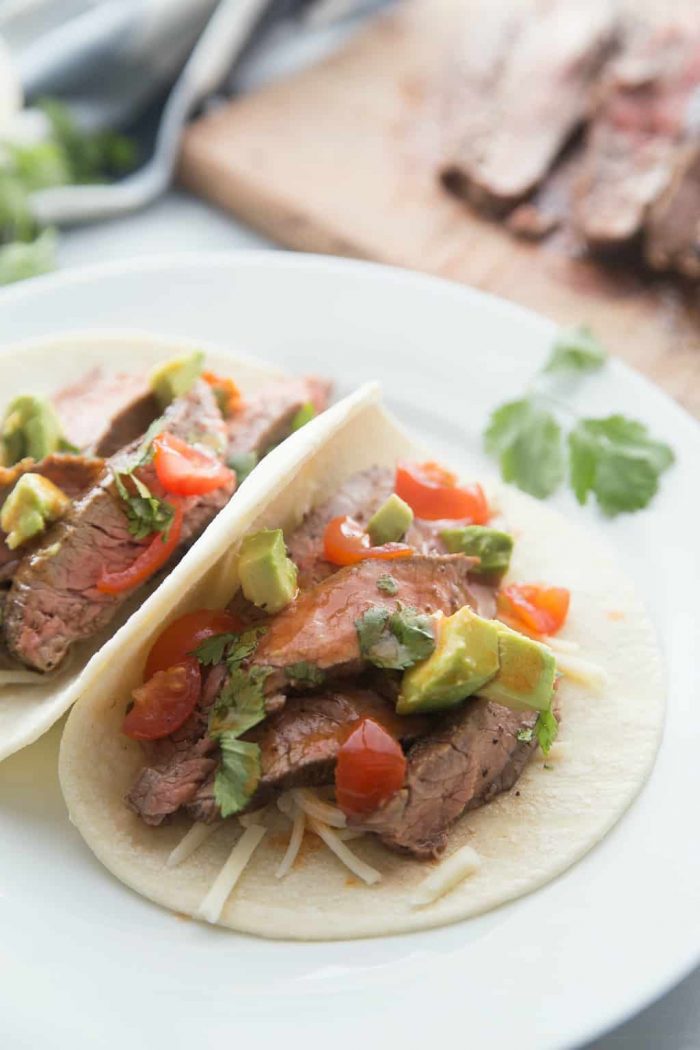 Friends, it's that time of the year. Whether you're hosting a Mexican feast, or wanting to try some new recipes for Cinco de Mayo, here's a great menu! Your guests or family will love these easy recipes – ENJOY!
Maybe you've tried my Crunchy Black Bean Mozzarella Tacos or Cheesy Seafood Green Enchiladas or Sweet Chili Shrimp Tacos, or you're looking for a full menu to make this weekend? If you want to make a fun family-friendly board, try this Epic Walking Taco Board.
YAY! Let the party begin!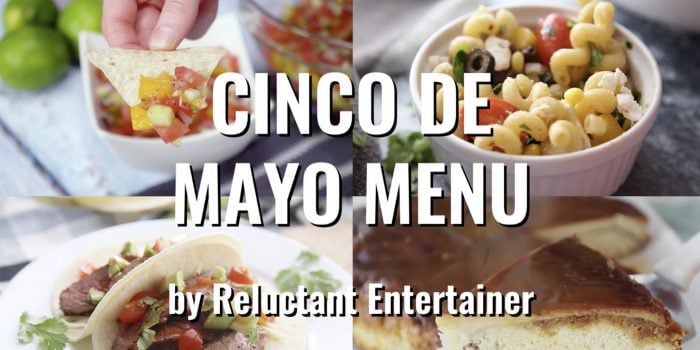 Easy Cinco de Mayo MENU
Today I am sharing my favorite Cinco de Mayo MENU, plus a few more recipes. Let's just say these are BIG party-hit recipes, and for the most part, pretty healthy, too! A recipe "hit" for all diets is my Balela Salad (which is also a very popular dip), or Trader Joe's Red Sauce Enchiladas! Don't be afraid to try something new: Sweet Potato Collard Green Enchiladas with Adobe Beef!
You may want to try these recipes:
Pineapple Chipotle Chicken Tacos
Vegetarian Black Bean Tacos with Roasted Salsa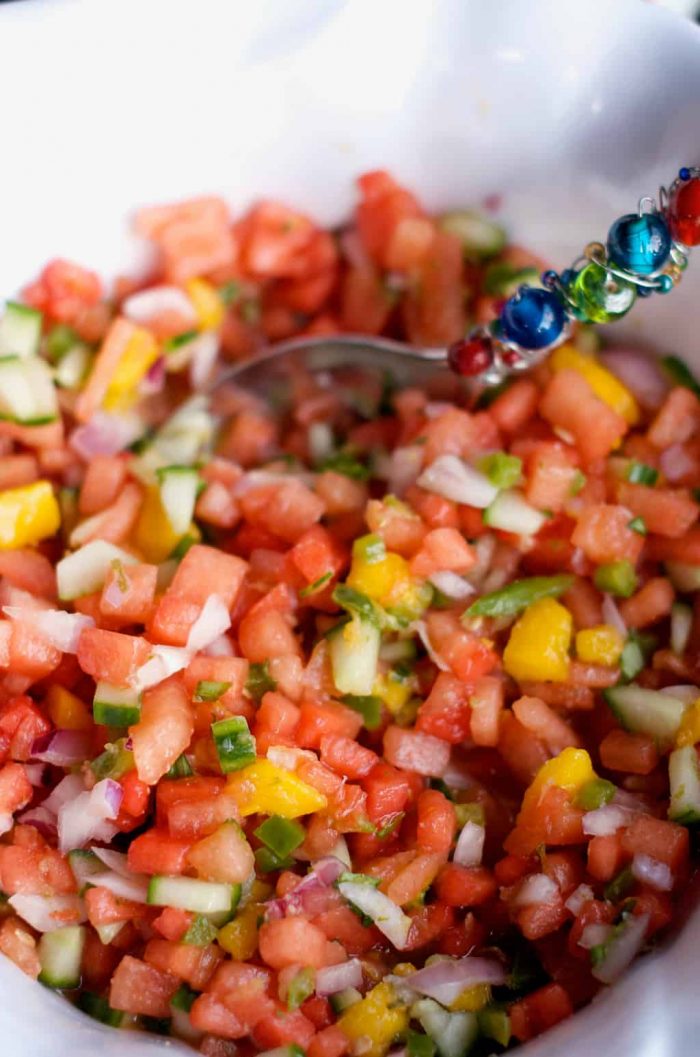 Looking for an easy salsa recipe? Mix your favorite salsa ingredients together with diced watermelon and mango, for the Best Watermelon Salsa recipe.
For a delicious appetizer, also try this taco dip, or enchilada dip!
Mexican Pasta Salad recipe is a crowd-pleasing party and potluck dish with fresh flavors in every bite. Great for any Mexican or Cinco de Mayo feast.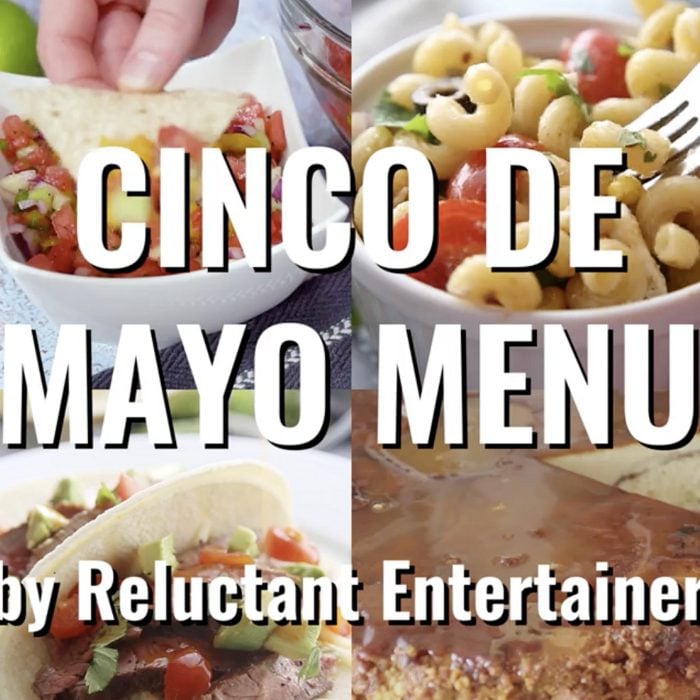 Flank Steak Tacos are delicious to serve at any Mexican feast. Make in 20 minutes. No marinade involved, just prepare and season 10 minutes before cooking!
If you need a Vegetarian main dish? Try my Vegetarian Sweet Potato Bean Enchiladas (and watch the video).
Cinco de Mayo desserts are a big hit served at spring and summer parties! Everyone loves a festive Cinco de Mayo Mexican Flan Cake!
You can pretty much count on these easy recipes to have a great time with your friends on Cinco de Mayo, or any holiday feast.
So good, tried and true, and everyone's favorites!
Looking for more recipes?
Taco Stuffed Peppers (so easy and good – make ahead!)
Tasty Taco Mini Stuffed Peppers (a great appetizer!)
Quick Taco Salad with Mango Salsa – easy!
Lobster Avocado Corn Tacos – WOW, so good.
Quick Mexican Brown Rice [Skinnytaste]
Mexican Corn [RecipeGirl]
Sangria Mexican Mule Cocktail [TidyMom]
Pin for later!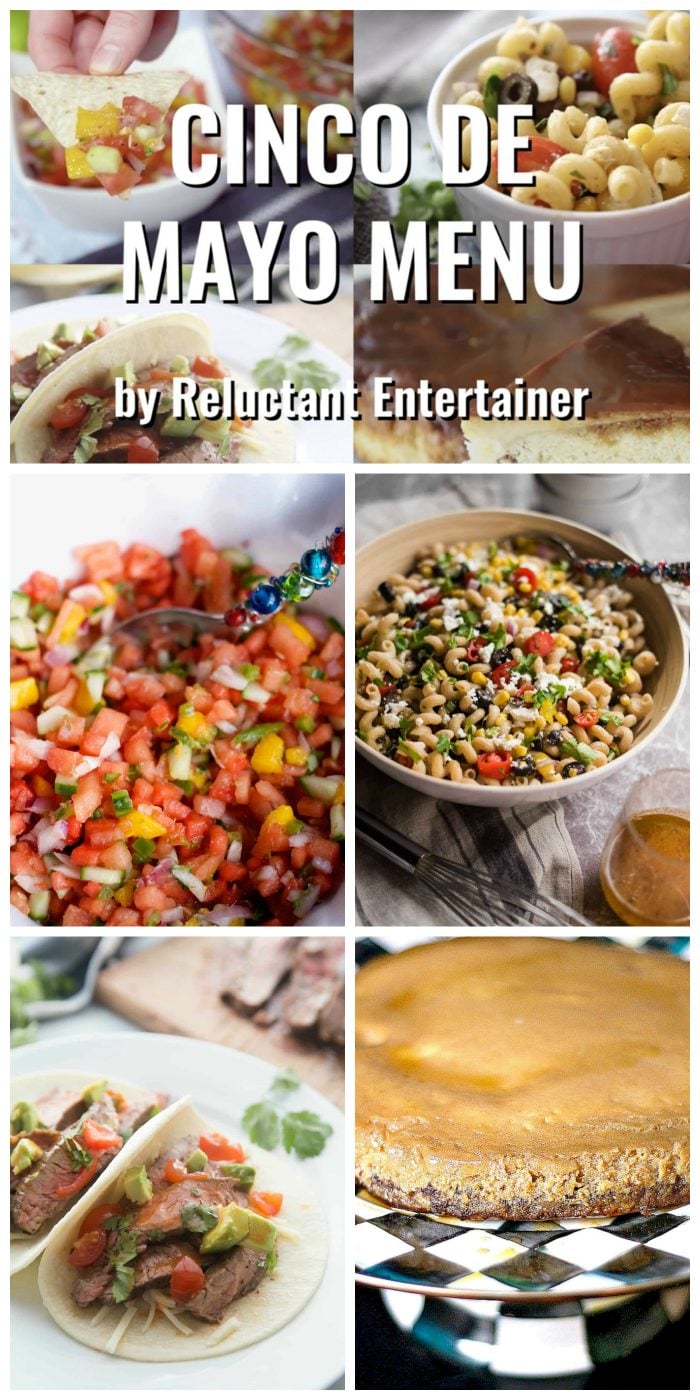 Hello and welcome to my home and table!
I'm Sandy—lover of food, family, cooking, THE BIG BOARD, travel, and bringing people together. Through great recipes and connection around the table, we become better, stronger, and more courageous people. Feasting on Life is real, and every time we do it, we grow a little more. Read more...