12 Quick Easy Easter Appetizers
Looking for the perfect Easter appetizer? Here are 12 Quick Easy Easter Appetizers that your guests will love for spring or Easter entertaining!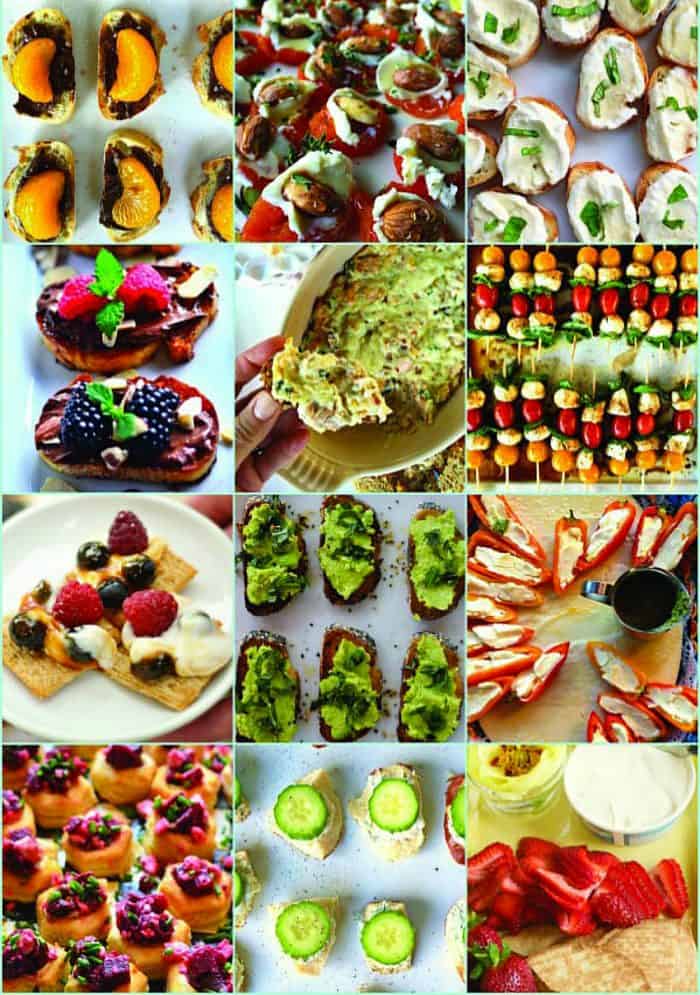 Friends, if you're welcoming guests this upcoming weekend – for brunch, lunch, or dinner–or the entire weekend–then these simple appetizers today will be the perfect start to your Easter celebration! Of course,
Creamy Deviled Eggs
are my favorite! :)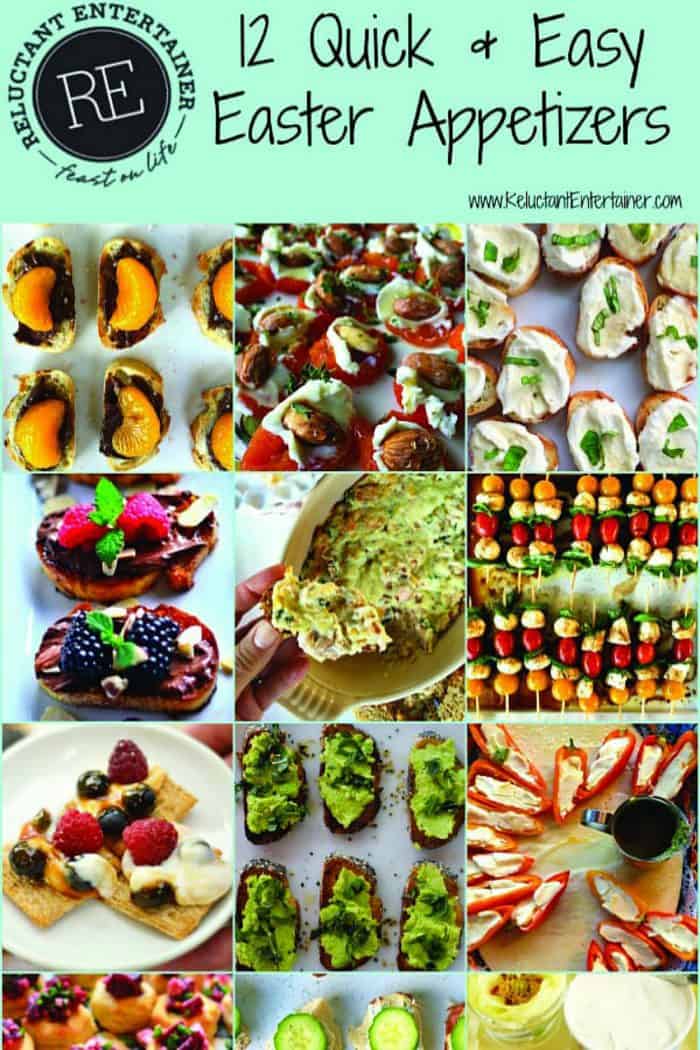 12 Quick Easy Easter Appetizers
I wanted to choose some of my simplest RE recipes that are springy, delicious, quick and easy! Grab the link at the bottom!
ENJOY! They're a guaranteed crowd-pleaser for people, of all ages, and easy enough for to make in advance, which is what I love about entertaining (being prepared is key!)
More Easter appetizers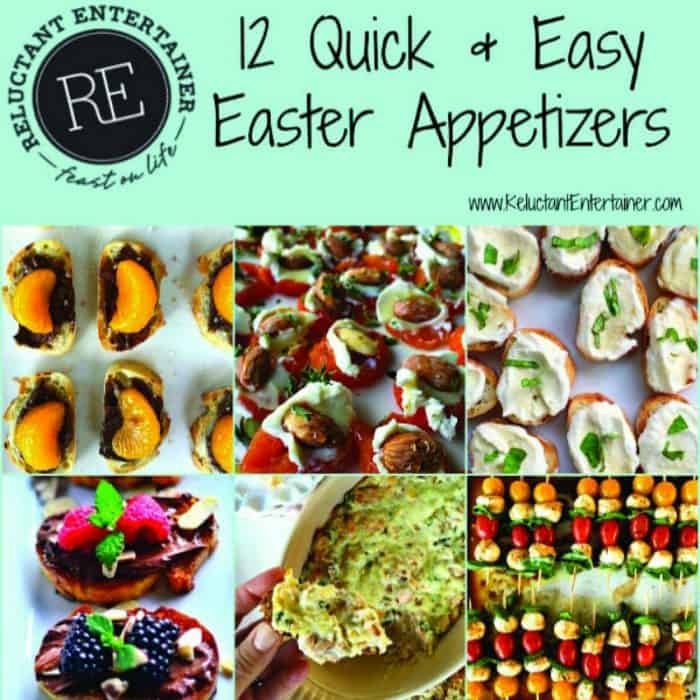 12 Quick & Easy Easter Appetizers.
Ricotta with Lemon Basil and Honey Bruschetta
Lemony Cucumber Cream Cheese Bites
Caramel Yogurt Dip with Mixed Berries
Galletas with Strawberries and Mascarpone Cheese
Goat Cheese Stuffed Mini Peppers
Puff Pastry Beet and Feta Cups